Steve Jobs pledged "thermonuclear war" on "grand theft" Android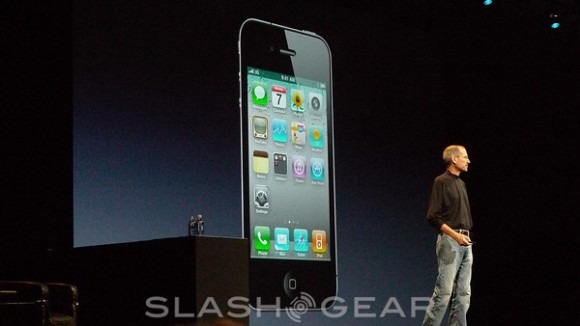 Steve Jobs described Android as a "grand theft" of iPhone technology, promising to "go thermonuclear war" to "destroy" Google's smartphone platform according to a new biography of the Apple founder. In a subsequent heated meeting with Eric Schmidt, then CEO of Google, Jobs refused to consider any sort of settlement to the lawsuit Apple filed, arguing that his company had "plenty of money" and telling Schmidt "I want you to stop using our ideas in Android, that's all I want" according to a copy of the book obtained early by the Associated Press.
"I will spend my last dying breath if I need to, and I will spend every penny of Apple's $40 billion in the bank, to right this wrong ... I'm going to destroy Android, because it's a stolen product. I'm willing to go thermonuclear war on this" Steve Jobs
"I don't want your money" Jobs told Schmidt as the two men met in a cafe in Palo Alto early last year. "If you offer me $5 billion, I won't want it. I've got plenty of money. I want you to stop using our ideas in Android, that's all I want." Unsurprisingly no settlement was reached, and the legal battle between Android OEMs and Apple continues to this day.
The biography also paints a picture of a man frustrated by a lack of attention to product, blasting the executive team that led Apple during the period he was away from the company as "corrupt people" with "corrupt values." Their focus, he claimed, was on making money "for themselves mainly, and also for Apple – rather than making great products."
One of the more controversial aspects of the book is likely to be Jobs' attitude towards the cancer that went on to kill him, and his experimentation with alternative treatments before resorting to more traditional surgical methods. "I really didn't want them to open up my body, so I tried to see if a few other things would work" he told biographer Walter Isaacson, the list of potential remedies including acupuncture, juice fasts and even seeing a psychic. Jobs did not go in for surgery until nine months after being diagnosed with pancreatic cancer, a period one specialist described as "a significant period of time to delay."
Jobs passed on October 5, aged 56. The biography, titled "Steve Jobs", will go on sale on Monday, October 24.