"Apple City" Campus Plans Tip Norman Foster As Designer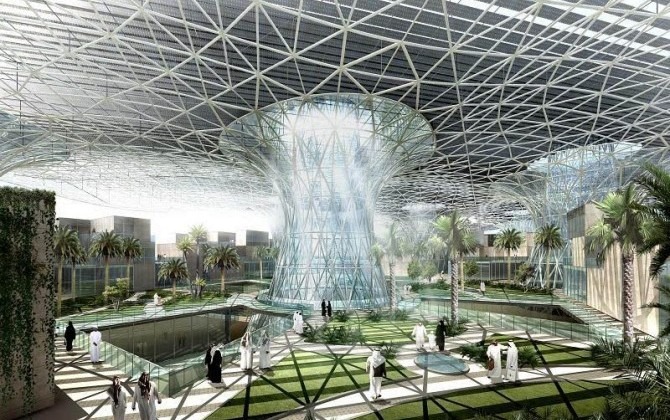 Apple has reportedly called on British architect Norman Foster to design its new campus, using the 100 acres of land the company bought from HP last month for $300m. According to Spanish paper ElEconomista, the new campus – which they're dubbing Apple City, though there's no confirmation of the official name – will be modelled after Masdar City in Abu Dhabi (as shown in this promotional image), with an entirely underground road and transport infrastructure that leaves the surface level green.
"The buildings which will house the engineers and R & D will also be multifunctional and will incorporate cutting-edge technology in materials and equipment as well as renewable energy resources" the paper continues. Apple and project managers Foster & Partners have apparently been working together for several months on the basic design and ethos behind the "Apple City", and while neither will comment on these reports, Apple spokesperson Steve Dowling does concede that the current offices "are about to burst."
[via 9 to 5 Mac]