Apple CarPlay could be iOS 13's most important update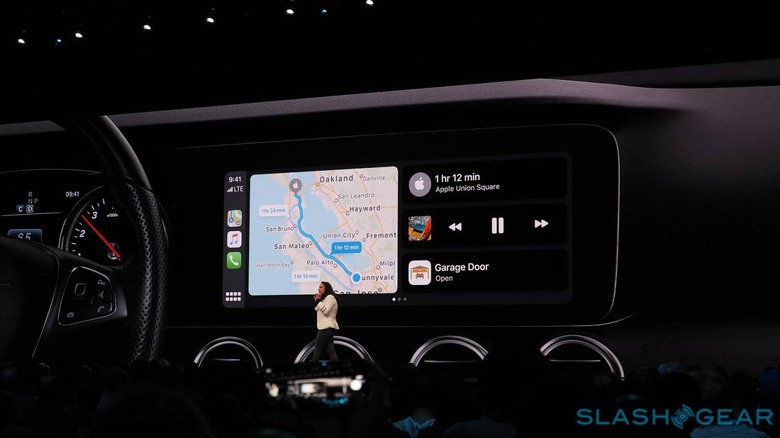 Apple CarPlay will get some huge changes in iOS 13, and while the new iPhone software has a number of improvements, it's the driving software that may be most important. 90-percent of new cars sold in the US now support CarPlay, a dashboard-specific interface that offers a safer, cleaner UI for drivers.
With iOS 13, CarPlay is getting a big interface change. There's a fresher UI, with a new sidebar and a dock too. Apple has moved the clock and network icons, and tidied up the app switcher.
A new dashboard now shows music and maps in the same page, rather than forcing drivers to flip between them. There's also room for other widgets on that same screen, such as controlling HomeKit devices like a connected garage door. You get widgets there, too, showing things like shortcuts to popular destinations.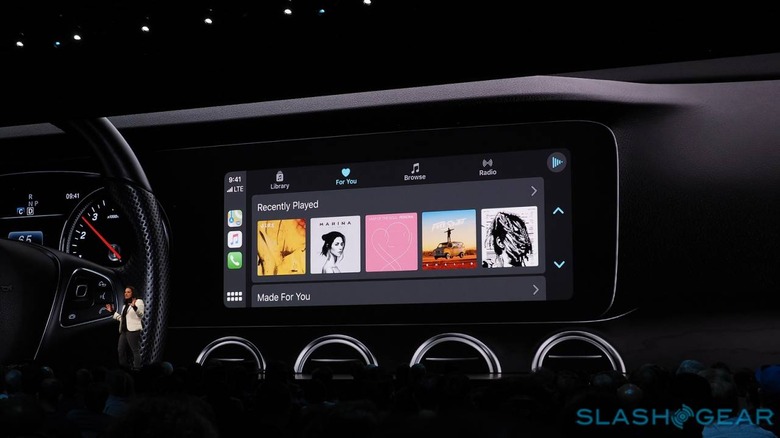 A new Calendar app shows much more detail from your schedule, and makes it easier to plot a route for your next meeting. Siri, meanwhile, no longer takes over the whole screen when the virtual assistant is listening. Instead, the familiar twisted-ribbon animation runs along the bottom of the screen instead.
It's not the only Siri change, mind. Apple is adding third-party app support for the assistant, so you'll be able to use Siri to control navigation and audio apps from other providers. "Hey Siri" button-free activation will also be supported.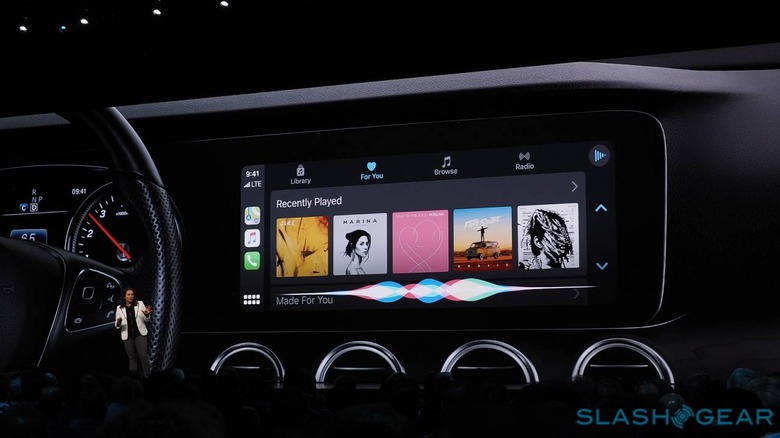 In another welcome architectural change, opening an app on your connected iPhone won't cause the app being used for CarPlay to switch. Until now, the active app on the phone is also the one being used on the dashboard screen. "Do Not Disturb While Driving" will also be expanded to CarPlay.
iOS 13 certainly isn't short on high-profile features, many of which are going to make a big impact on how iPhone owners use their smartphones. Even so, I do think these CarPlay changes could make the dashboard projection system the most important upgrade in the new OS version. That's because of its potential for improving widespread safety.
Driver distraction is a legitimate danger. Road accidents every year are one of the biggest causes of death and injury, not only among vehicle drivers but involving those on bikes and pedestrians. Anything that gets car operators spending less time looking at their phone, and more time being attentive to the road, has to be a good thing.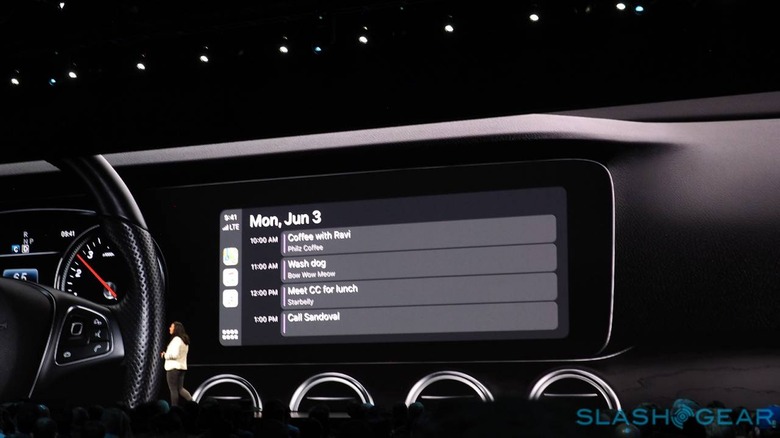 CarPlay has been a good start there, and some of the earlier upgrades have helped it become more embedded in drivers' lives. Wireless CarPlay, though unfortunately still not commonplace, is a particular improvement for example. After all, not having to remember to plug your iPhone in means you're more likely to use the CarPlay interface instead of tapping through a home screen full of apps.
Even so, the biggest drawback has been CarPlay's UI itself. A single app per screen always seemed restrictive; on the ever-larger dashboard displays on modern cars, it's positively profligate in how it wastes space. Not being able to have, say, both a map and media controls on-screen at the same time is a turn-off to drivers, and if drivers aren't happy then they won't use CarPlay in the first place.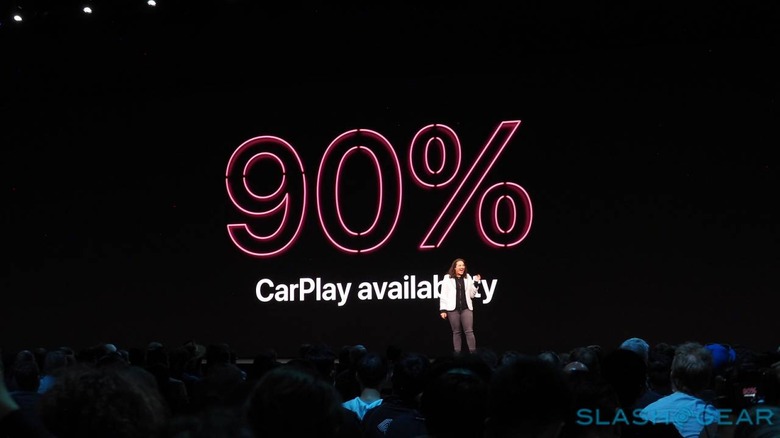 If there's a missed opportunity still, it's that Apple remains reticent to allow CarPlay on the iPhone screen itself. Google offers that with Android Auto, a more finger-friendly interface on Android phones, and it means that even those without Android Auto-compatible dashboards can still get the safer vehicle-focused interface. Unfortunately Apple isn't doing the same with CarPlay.
Why, exactly, that's the case is unclear. One possibility is that anything which is seen to encourage smartphone use – even with a simplified interface intended to be safer on the road – among drivers is considered a bad look for Apple. Or, the fact that Apple can't be sure that drivers will mount their iPhones in a dashboard dock could be another dissuading factor.
Even with that, these new CarPlay updates are a welcome improvement. Google is forging ahead with a number of car strategies, including powering the whole dashboard of vehicles like the upcoming Polestar 2 EV. Apple has been playing its automotive ambitions closer to its chest, but with iOS 13 it's drawing back the curtain just a little, but in a way that could have a significant impact.