Apple Card: The fine print Tim Cook didn't mention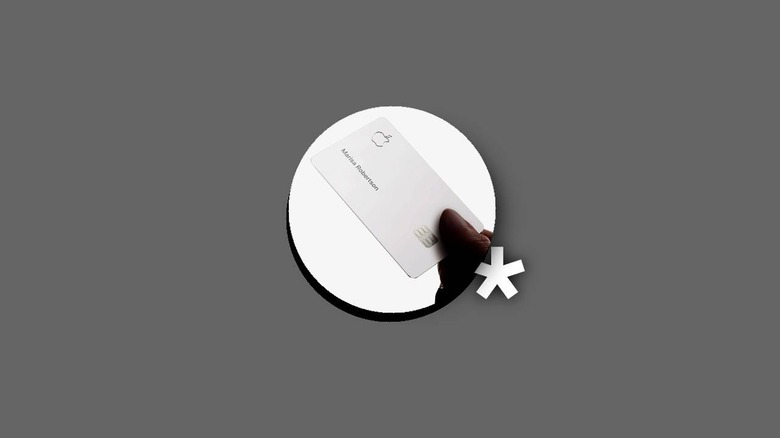 Apple Card is a credit card that exists as a physical card with details on an iPhone. Today Apple showed the Apple Card for the first time ever – and made a pretty convincing case for how the card could be better than any other credit card. The Apple Card launches later this year, and we'll know more about how you'll attain said card then. For now, we're digging in to the details posted by Apple – especially where said details did not appear onstage today at Apple's event.
1. You NEED an iPhone
You cannot have an Apple Card without owning an iPhone. Each Apple Card is uniquely attached to your unique iPhone. Specific models have not yet been posted at the time this article's set to go live, but given the details we've got now, it would seem that we'll need an iPhone with either Face ID or Touch ID.
It's likely the oldest iPhone that'll be able to use an Apple Card will be iPhone 8, or MAYBE iPhone 7. By the end of this year Apple won't be listing iPhone 7 on their site or have it available in their store if they follow tradition, so count on 8. It might also be that Apple's bringing back Touch ID in an in-display fingerprint scanner, but that's less important than the next detail.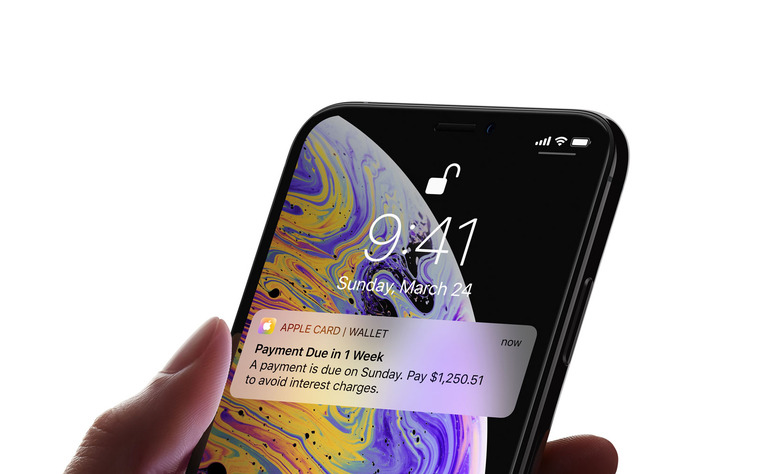 2. Locked Away
"When you first get your Apple Card," says Apple's official webpage for the Apple Card, "a unique device number is created on your iPhone. Then it's locked away in the Secure Element." That's the area where other log-in details are stored – inaccessible through means other than your log-in method of choice. As such, each time you use your Apple Card, you'll need to have your iPhone on, unlocked, and available for viewing.
3. One-Time Security Code
When you use the Apple Card, you'll need to use Face ID or Touch ID on your phone to authorize the card payment. When you successfully authorize, you'll get a unique, one-time, dynamic security code from the app, that you'll then plug in on the credit card scanner at your point of transaction.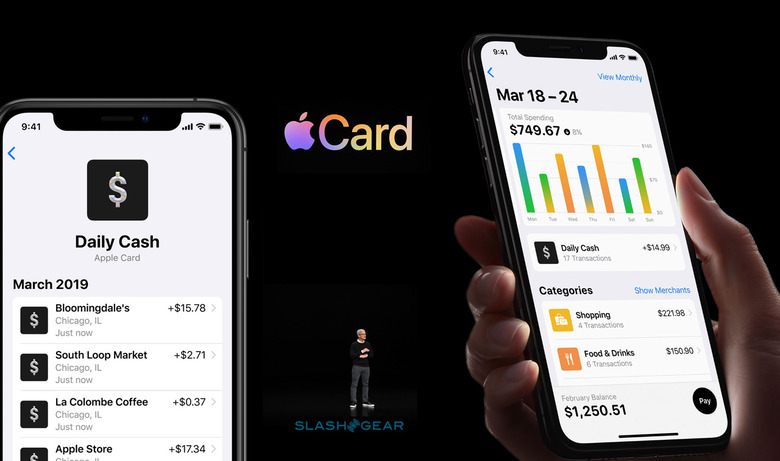 4. No Fees
Apple suggests they have "no annual fees" and "no cash-advance fees" and "No international fees. No over‑the‑limit or returned‑payment fees." They also suggested this morning that there will be "no hidden fees." Apple also says their aim is "to provide interest rates that are among the lowest in the industry" and that if you miss a payment, you needn't worry because they "don't charge penalty rates, either."
Two disclaimers reside within that collection of claims. For the first part, the bit with the Apple Card having no fees, Apple has a bit of fine print: "Variable APRs range from 13.24% to 24.24% based on creditworthiness. Rates as of March 2019." As for penalty rates, well... "Late or missed payments will result in additional interest accumulating toward your balance."
So Apple claims that they do not charge penalty rates if you miss payments. But they also suggest that missed payments will result in "additional interest accumulating toward your balance." So while you won't get a singular $xx penalty charge on your record, the amount that you'll need to pay back to Apple will continue to increase as time passes.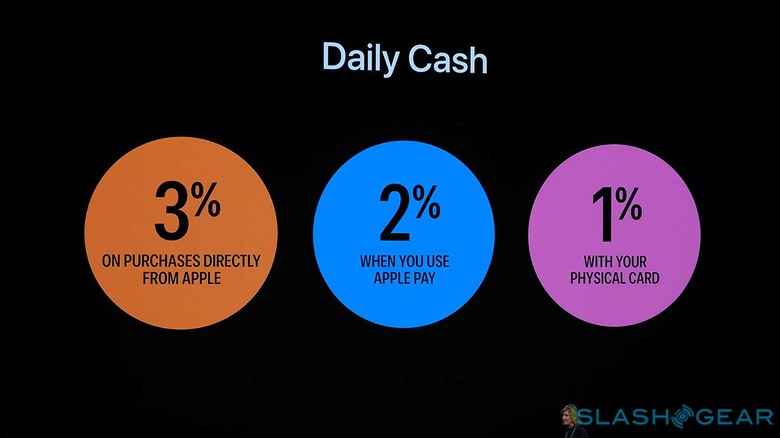 5. Apple Card, Apple Wallet, Apple Pay Cash Card
You can get an Apple Wallet right now, and use it to pay for products and services at places that accept Apple Pay specifically. Users have the option of getting an Apple Pay Cash Card inside the Apple Wallet app. This card is like a debit card, but the money is handled by Green Dot Bank, member FDIC.
Apple Card is a credit card that exists as a physical card that does nothing unless connected to your iPhone. (See: 1). Apple Card gives users 1, 2, or 3% "cash back" (they call it "Daily Cash") on all purchases, and that cash goes one of two places. The "Daily Cash" can go to a user's Apple Cash Card, or it can be placed "as a credit on your statement balance."
When it comes to credit, banks, non-banks (as Apple basically says it is), and digital cash, even the simplest service can be confusing. Even on a card with "no fees", credit card debt can pile up quick – we'll see how it goes starting later this year.