Apple Boot Camp updated with Windows 10 support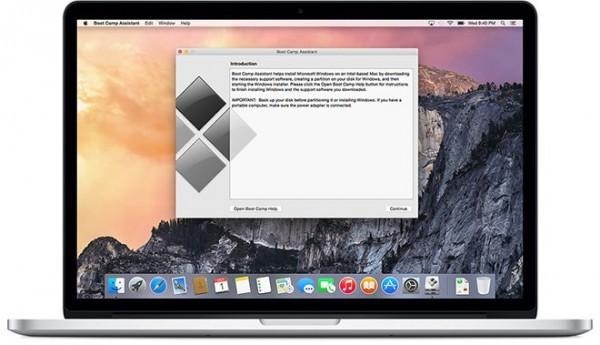 Apple has released a new update for its Boot Camp software, which allows users to install Microsoft's Windows operating system on a partitioned hard drive and take advantage of a dual setup, according to a new document on the company's Support page. Bringing Boot Camp up to version 6, the update's main new feature is support for 64-bit versions of the newly-released Windows 10. The update is being released as a standard OS X system update, however it's gradually rolling out to users.
Windows 10 can only be installed on select Macs with Intel processors and running OS X Yosemite. Apple's support document covers the instructions for either performing a fresh install of Windows 10 or an upgrade from a previous version of Microsoft's OS. In either case, Boot Camp will only be able to perform the installation with the Windows 10 ISO file, not the install DVD or USB flash drive that Microsoft also sells.
Boot Camp 6 also continues to support the use of a Mac's peripheral ports within Windows 10, including USB 3, USB-C (on the new Retina MacBook), Thunderbolt, built-in SD and SDXC card slots, built-in or external Apple SuperDrives, and the Mac's keyboard/mouse/trackpad.
Below is the full list of Macs that support 64-bit versions of Windows 10 on Boot Camp: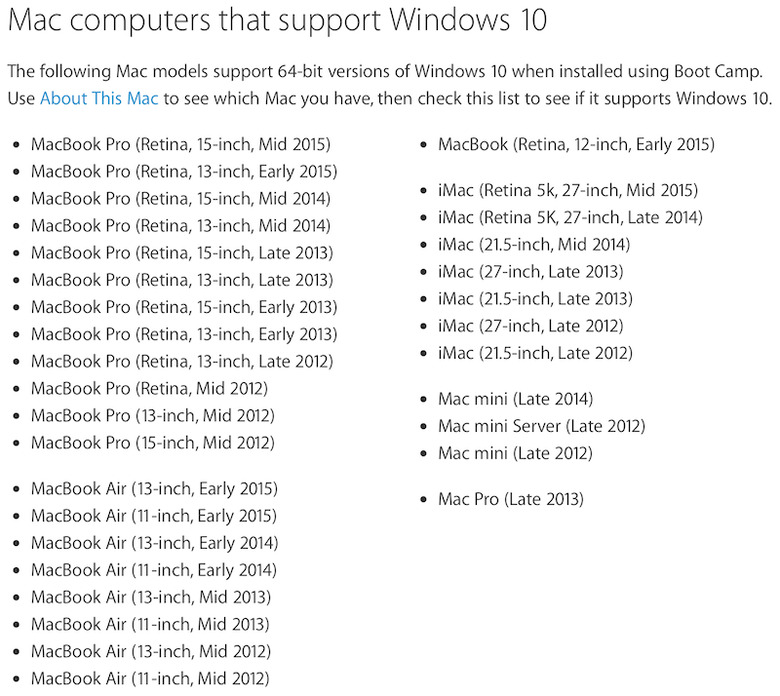 SOURCE Apple Support