Apple block PhotoFast MacBook Air SSD kit production?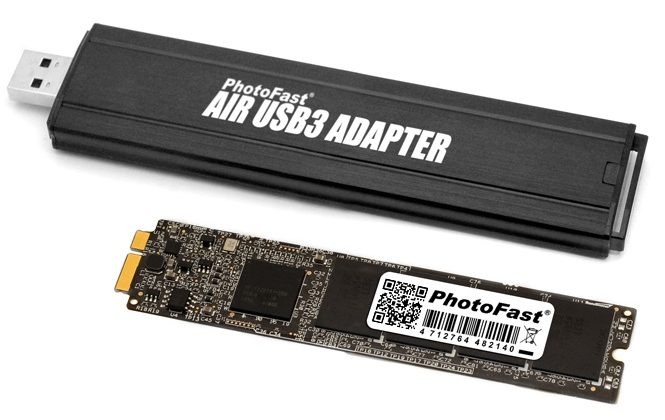 Apple has reportedly demanded PhotoFast stop production of their 256GB MacBook Air SSD upgrade kits, which were billed as the only way to double the maximum storage in the 11.6-inch version of the ultraportable. A source close to the company has told 9 to 5 Mac that the request is supposedly being abided by, since PhotoFast is wary of losing its membership in Apple's MFi program for officially licensed accessories and peripherals.
The PhotoFast kit was to consist of a 256GB SSD chip using the new, slender form-factor that has allowed Apple to make the MacBook Air so compact, as well as a bundled USB adapter. That adapter would turn the existing Air storage into a high-speed external drive. No pricing had been announced for the kit.
It's possible that Apple will green-light PhotoFast at a later point, and the company has apparently frozen rather than scrapped production in the hope that this is the case. Still, for now it looks like 128GB is the most you can get in your 11.6-inch MacBook Air, at least until Apple says so.