Apple biggest semiconductor consumer in 2011 as iPhone, iPad gobble chips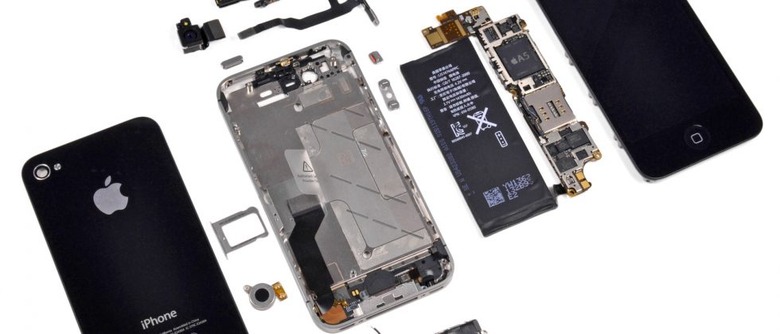 Apple is now the largest semiconductor customer in the world, analysts claim, the company's appetite for smartphone, tablet and solid-state drive chips consuming 5.7-percent of the total available market.  Apple grew 34.6-percent from 2010 to take the top spot in 2011, analysts Gartner reckon, with Samsung holding second place with 5.5-percent and previous number one, HP, slipping to third. "Media tablets were also a growth driver for the semiconductor market throughout 2011" Gartner analyst Masatsune Yamaji said of the results, pointing to Apple and Samsung's respective successes with the iPad and Galaxy Tab.
HP, meanwhile, struggled to find buyers with the TouchPad and canned the whole tablet project, while webOS phones also died out in 2011. The company is still a force to be reckoned with in the PC segment, in terms of sales volume at least, but has seemingly relinquished any real ambitions for the consumer mobility market.
The biggest drop was seen by Nokia, its semiconductor demand diving by over a fifth, though it still remains ahead of Sony, Toshiba, Lenovo and LG. The top ten consumers of semiconductors together accounted for 35-percent of total revenue in the segment, a whopping $105.6bn.
Apple is expected to announce its latest quarterly financial results later today.