Apple begins selling Nest thermostat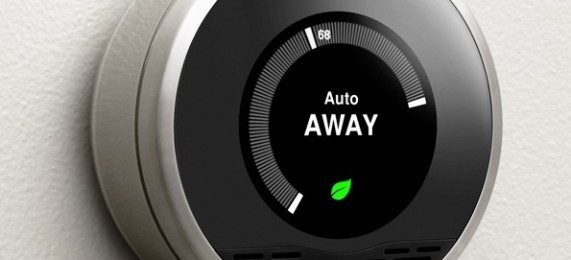 There were several rumors last week that Apple was planning to sell the Nest thermostat in online and retail stores. The online Apple store went down not too long ago, sparking excitement as to what we might see, and it turns out that the Nest is indeed the culprit. The unit has been notoriously difficult to track down in retail stores in the past, so hopefully the inclusion in Cupertino's glass sanctuaries will make it somewhat easier.
The smart thermostat will be available for $249.99 on Apple's online store, and naturally be compatible with the iPhone, iPad, iPod Touch, and even Macs. The Nest app will allow you to remotely control the temperature of your home via WiFi, and even when you're not keeping tabs on it, the thermostat will intelligently adjust the temperature so that it's just right.
It makes sense that Apple would start selling the thermostat: the creator of the Nest, Tony Fadell, helped to design the iPod plus iSight cameras, and helped run the iPod division of Apple for several years. The two companies share similar design philosophies, as well as emphasis on simplicity and ease of use. If you want to pick up a Nest thermostat, you'll have to fork out $249.99 and install it yourself (or perhaps with a little bit of help), but we're told it's worth it.
[via Engadget]