Apple backtracks on third-party iPhone screen repairs stance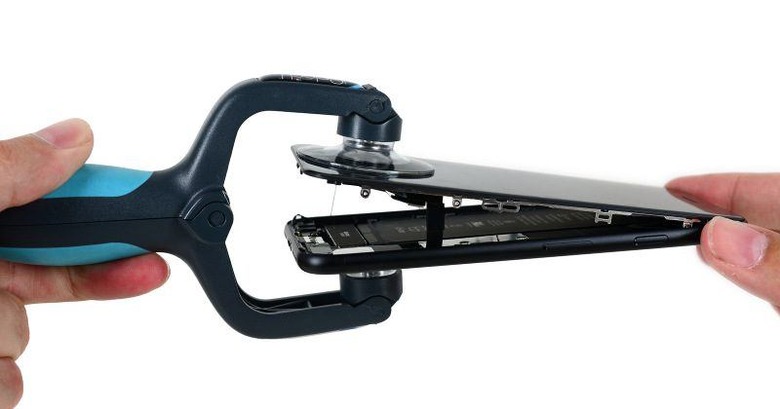 While Apple is still fighting proposed "right to self-repair" on one hand, it is somewhat softening its stance on unauthorized repairs on the other hand. It isn't a full U-turn, mind, but one that only covers a very specific and limited case. Previously, Apple would flat out declare that an iPhone screen repaired or replaced by a third-party fully voids the phone's warranty, no questions asked. A leaked internal memo to Apple Stores and authorized service providers now instruct them to honor the warranty but under certain conditions only.
In the past, if you brought in an iPhone for repairs not related to the display and it was discovered that the screen has been replaced or repaired by an unauthorized person, Apple would consider the warranty null and void and owners will be asked to pay the whole out of warranty charge. Some have found that to be a rather heavy-handed policy considering only the display has been tampered with. Apple has reportedly changed its stance. It will allow the repair of parts not related to the screen even if the screen has been repaired by third parties, provided the iPhone is still under warranty, either under the standard 1-year warranty or extended AppleCare.
There are, however, circumstances where owners will be asked to pay the out of warranty coverage or, in some cases, even the entire device itself. Of course, if the device is out of warranty in the first place, you don't get any free lunch. If the repair is actually related to the display, you are also going to be asked to pay the out of warranty coverage. And the biggest catch of all, even if you brought the iPhone in for unrelated, within warranty, repairs but a third-party component causes the repair to fail or even breaks the iPhone, you will be charged the fee to replace the third-party component. In the worst case scenario, you have to pay for the broken iPhone itself.
Owners can opt to have the third-party screen replaced with a legit Apple one if they want to fall in good graces again but they will have to pay the out of warranty price for a screen replacement. If they refuse any of the above charges, service representatives are instructed to decline doing the repairs.
There are certain components, however, where Apple instructs authorized service centers to flat out decline repairs if they are discovered to have been replaced with third-party parts. These include aluminum enclosure, logic board, battery, Lightning connector, headphone jack, volume buttons, mute switch, sleep/wake button, and mics.
VIA: MacRumors
Image courtesy of iFixit