Apple axes push iCloud & MobileMe email in Germany [Updated]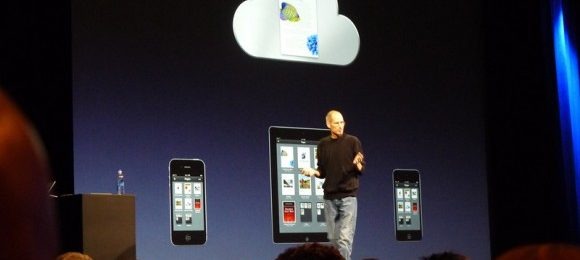 Apple has disabled iCloud and MobileMe push-email support in Germany, after Motorola convinced a court the cloud sync service infringed its patents, though the Cupertino firm offers both a workaround and the assurance it will fight the ruling. Detailed in an Apple support document, the workaround involves switching to timed email checks for those in Germany, rather than getting their new messages as soon as they're received.Update: Official Apple statement after the cut
However, push support for contacts and calendar sync will continue to operate as before. German users will also get push email when outside of the country, as Motorola's injunction only applies to that single location.
Apple says it "believes Motorola's patent is invalid and is appealing the decision" in the German courts, but it seems Motorola is confident enough to stump up a €100m bond to have it enforced. Still, if Apple can have it overturned, Motorola may be forced to pay significantly more than that in damages. The Cupertino firm has plenty to play for, too: iCloud is an integral part of its new OS X Mountain Lion platform for Mac, set to launch across the world this coming summer.
"Due to recent patent litigation by Motorola Mobility, iCloud and MobileMe users are currently unable to have iCloud and MobileMe email pushed to their iOS devices while located within the borders of Germany.

Affected customers will still receive iCloud and MobileMe email, but new messages will be downloaded to their devices when the Mail app is opened, or when their device periodically fetches new messages as configured in iOS Settings. Push email service on desktop computers, laptop computers, and the web is unaffected, as is service from other providers such as Microsoft Exchange ActiveSync.

Apple believes Motorola's patent is invalid and is appealing the decision" Apple
Meanwhile, if you're traveling to Germany and are a current MobileMe user, it's worth noting that as soon as you access your mail account with the service from within the country, you'll no longer be able to use push support. That will remain the case even after you leave Germany; Apple warns the only way to restore push-mail in that situation is to migrate your MobileMe account to iCloud.
"Once a MobileMe user has accessed their MobileMe Mail account from Germany, push email will be disabled indefinitely. Unlike iCloud Mail accounts, push will not be automatically re-enabled upon leaving the country. Users can move their MobileMe accounts to iCloud to re-enable push services outside of Germany" Apple
Update: Apple has confirmed that push-email for German iCloud/MobileMe email users was turned off overnight, given us the following statement, and pointed out that only a limited number of users will actually be effected by the change.
"This ruling only impacts customers in Germany who use a Push setting to get their MobileMe and iCloud email. These customers will still receive email to their devices. Apple believes this patent is invalid and is appealing the decision"
[via The Verge]