Apple Axes Front Row From OS X Lion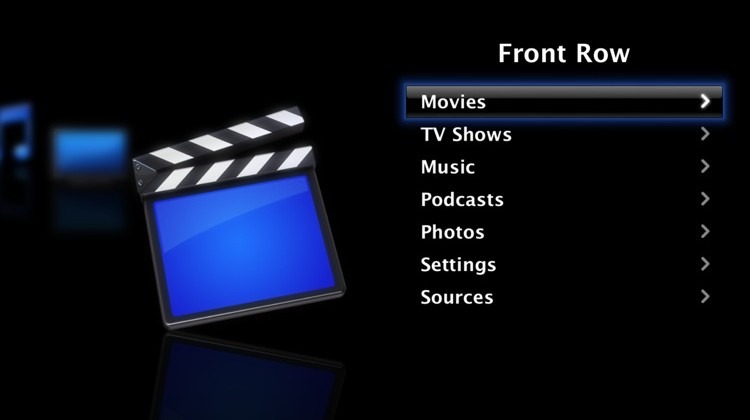 Apple has quietly retired Front Row, its media center interface for Macs, which has disappeared as of OS X Lion's release earlier this week. Added back in October 2005, Front Row was arguably Apple's answer to Microsoft's Media Center builds of Windows; today, it seems the Cupertino company would rather you just bought an Apple TV since, as Macworld notes, hitting cmd + esc in Lion no longer brings up the familiar sofa-friendly interface.
Among the suggestions made for the demise of Front Row, a growing shift to baking digital media directly into the OS seems the most likely justification. Lion is all about streaming, the cloud and the iTunes ecosystem, with the imminent arrival of iCloud and iOS 5 only adding to that. Many users never used Front Row and, indeed, didn't even know the functionality was present; the Apple Remote no longer being included in the box with Apple notebooks (in 2008) and desktops (in 2009) shifted emphasis away from media center duties.
Of course, that leaves the Mac mini – which many deploy as an HTPC – in something of a limbo situation if you're looking for out-of-the-box media center use. The good news is that there are third-party apps which can do a better job than Front Row, such as Boxee, Plex and XBMC, thoroughly up to speed with streaming internet video like YouTube and Hulu.
If you're dead-set on Front Row and Lion, however, there's salvation to be had with a minor hack that brings the UI back to life. Detailed at the Apple Support forum by user "radiv78", by copying the files below from a Snow Leopard Mac to one running OS X Lion (and then restarting), you can once again have Front Row access.
/System/Library/CoreServices/Front Row.app

/System/Library/PrivateFrameworks/BackRow.framework

/System/Library/PrivateFrameworks/iPhotoAccess.framework

/System/Library/LaunchAgents/com.apple.RemoteUI.plist

/Applications/Front Row.app