Apple Aussie Win Could Mean Death To All Android Slates Warns Expert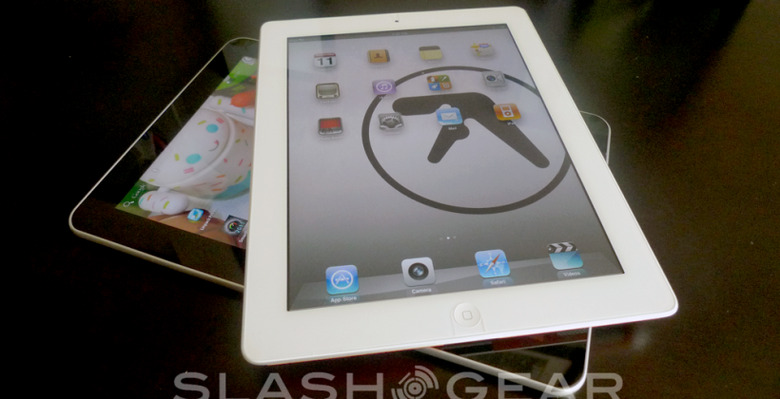 Apple's sales injunction success over the Samsung Galaxy Tab 10.1 in Australia earlier today could have wide-reaching impact on other Android tablets in the country, it's been suggested, with one of Steve Jobs' own patents helping strike the killing blow. The IP in question is particularly broad, FOSS Patents points out, and potentially "broad enough in scope that Google and its OEM partners can't work around them without rendering their products less appealing, or even entirely unappealing, to consumers."
The two patents Samsung fell foul of are No. 2005246219, "Multipoint Touchscreen", and No. 2009233675, "Touch screen device, method, and graphical user interface for determining commands by applying heuristics." The latter is the Australian version of US patent No. 7479949, of which Steve Jobs is one of the listed inventors. The US equivalent of each are being used in Apple's ongoing cases in American courts, with the former targeting Samsung alone while the other is being held against Samsung, HTC and Motorola Mobility.
Despite their relative broadness, the two patents were apparently enough to convince the Australian courts that a full trial was necessary and – in the meantime – a preliminary injunction against Samsung should be imposed. Although that doesn't necessarily mean Apple will win in the full trial, as Samsung has argued previously, by missing the holiday shopping season the Galaxy Tab 10.1 is effectively "dead" on arrival.
It's worth considering that the scope of the danger to Android OEMs is the opinion of just one patent observer, and until the legal beagles have had the opportunity to dig through the full rulings of the preliminary sales injunction, we won't know for sure the scope of Apple's new-found powers. Indeed, the final result will be a further test of them: if Apple can block sales of another Android tablet, or if the courts aren't as accommodating the second time around.