Apple Arcade Takeover: Watch As Video Game Characters Invade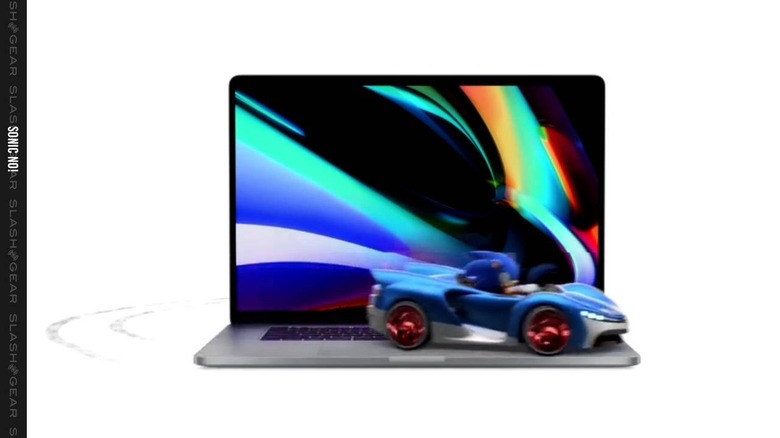 In February of 2020, Apple initiated a self-takeover of its website with a promotional sort of design invasion. They used characters from some of the biggest names in video games that were part of the Apple Arcade universe, allowing them to jump over, drive by, and swing through their hardware products on their main Apple.com webpage. We've done a little documentation here so you can see this invasion in the future.
If you go to Apple.com now, you can see all this business live – assuming it's still February 2020 (or thereabouts) when you read this article. What transpired then was a campaign that involved characters from games that were involved with Apple Arcade, a subscription-based system made by Apple for Apple devices.
LEGO Brawls allowed LEGO minifigures to appear in this campaign. Rayman Mini, Redout: Space Assault, Sneaky Sasquatch, and Towaga: Among Shadows were also big selling-points for Apple Arcade in early 2020 – each was certainly one of the most beautiful cross-platform games of the age – where mobile devices were concerned.
Hopping over some burning iPhone 11 units you'll see Hazard from Hot Lava! Sonic the Hedgehog drifts around the side of a MacBook Pro! The sword-wielding hero of OCEANHORN 2: Knights of The Lost Realm provides a friendly face around which the group can gather near the Apple Arcade logo.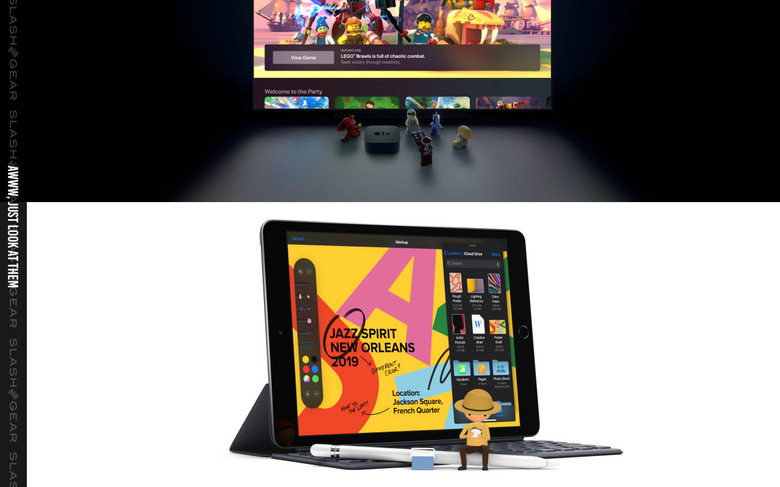 It's all very friendly and whimsical, and it does a lot to cross-promote Apple's products and services. When you've got the opportunity to utilize some of the most well-known or otherwise awesome-looking characters in the world to make your products and services look enticing, you take it! Even if it means Pac-Man's going to have to eat your fine print.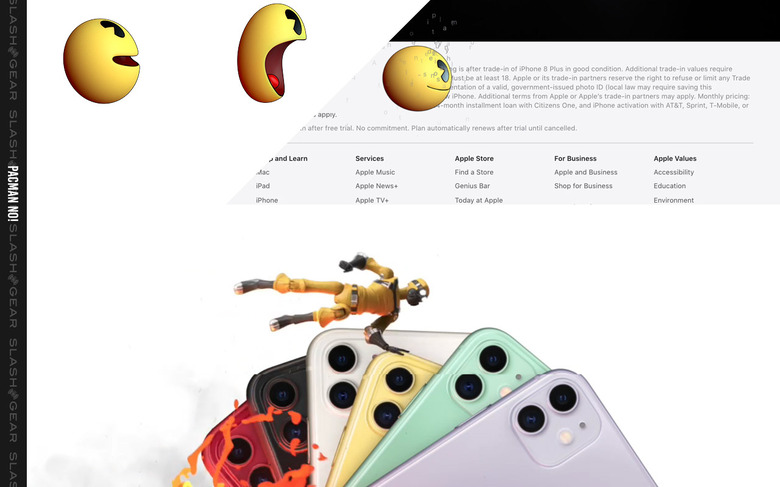 The games involved in this system would normally have been premium games, one-time-cost games, games that might've otherwise sought out alternate profit models. With Apple Arcade, the creators of these games make a profit based on how much they're played, and Apple makes a profit by finding as many people to join the Apple Arcade service as possible.
Apple Arcade was one of several subscriber-based video game services in the market in early 2020. Much like music services like Spotify, or video services like Netflix, Apple Arcade lived in an age of pay-per-month and stream-as-needed. The design power behind the campaigns to promote Apple Arcade had the clout of the Apple brand and the visual fidelity of the many games involved in the service – a truly powerful combo!