Apple approves first 4K iPhone video app: $999 and it's yours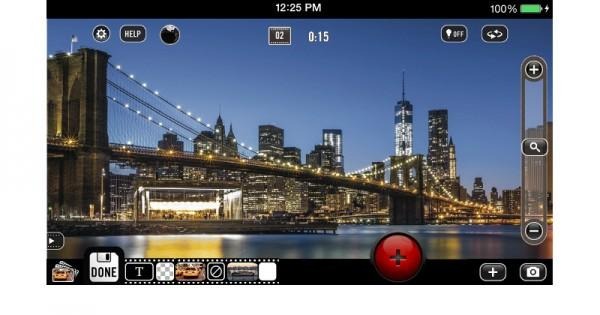 Yes, that isn't a typo. It's actually $999.99, which practically makes it $1,000. Granted, the app's purpose is quite noble and the results it gives might very well justify the costs. i4software's Vizzywig 4K lets you produce and distribute 4K videos from your iPhone 5s. A complete 4K video workflow all from the convenience of your 2013 iPhone model Unfortunately, for now, it will have to be only that model and only on iOS 7. If you want to keep on using this app, you shouldn't upgrade to iOS 8 until further notice.
To keep the explanation short, the cause of this rather puzzling requirement is that iOS 8 seems to have "broken" the mobile platform's capability to capture photos in very rapid succession, a.k.a. "burst mode". iOS 8 does have its own Burst Mode feature but compared to Vizzywig 4K, it is quite limited, capable of shooting only 10 images per second. Vizzywig 4K requires much, much more than that. Why, you might ask? It's because Vizzywig 4K isn't technically capturing video. It stitches up multiple photos into one.
Technically speaking, the app captures 4K photos at 24 images per second. This can then be compiled into one single real 4K video. It might seem like a roundabout way of doing things, but it is perhaps the only way to accomplish something so ambitious on a platform that isn't capable of supporting such. It does, however, have its advantages over direct video recording. The most immediate one is that all frames are captured using the full 8 megapixel sensor of the iPhone 5s, meaning that you have raw, uncompressed quality available. Technically speaking, Vizzywig 4K captures at a rate of 72 MB/sec (576 Megabits per second), something that not even the likes of the LG G3 can accomplish given Android's 4 MB/sec rate limit.
Here's one sample output of a raw 4K frame (click to view larger version):
And another gorgeous display (also click for the full version):
And because the app captures individual images, you also have access to each and every frame in the video clip, letting you edit single frames as you wish. But don't fret if you don't want to mess around with the individual frames if you don't want to, as Vizzywig 4K also automates that for you. It even comes with its own video editor, complete with transition effects, title slides, scrolling credits, and quick uploading to YouTube. All while preserving the full uncompressed 4K quality of the video. Again, a complete 4K workflow right on your iPhone 5s. And don't wory about audio either, as Vizzywig 4K records it separately and then syncs it with the final video output.
It might be surprising that Apple, who is known to exercise such a vice grip over apps allowed into the iTunes App Store, would have let a $1,000 price tag pass, but the fact that it is indeed up there would assure users that this, in fact, does have Apple's blessing. That might still be too steep a price to pay, but digital photographers would most likely be paying that much, if not just a bit less, for a separate 4K camera, that might perform no betterwould then have to be carried around with them. The iOS 7 requirement is also a huge stumbling block for iPhone 5s owners, especially considering how Apple can be "persuasive" about upgrading to the latest possible version, but i4software hopes that that limit is only a bug that will get fixed in future iOS 8 updates.
Download: Vizzywig 4K