Apple App Store gets "Try Before You Buy" plus iPad Genius recommendations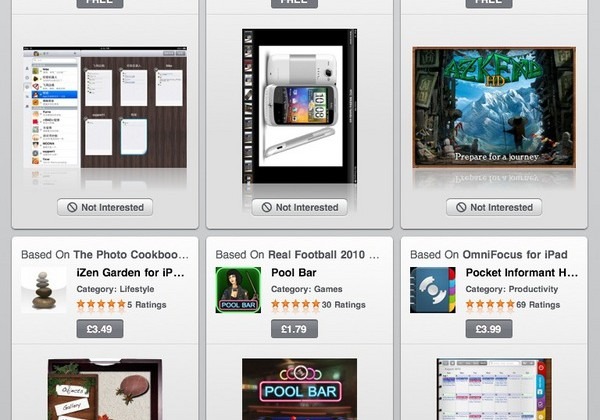 Apple has updated the App Store with a new "Try Before You Buy" section, highlighting the free or "Lite" versions of paid apps.  Meanwhile the company has also quietly extended Genius recommendations to the iPad version of their App Store, providing suggestions of titles to download based on existing purchases.
The new trial section is being positioned as a way to play with apps before buying them, though it still falls short of the more complex trials built into, say, Windows Phone 7.  Where Microsoft allows developers to create a single version of an app, with both a trialware portion and the remainder being unlocked when the software is bought, Apple still requires its developers to create separate paid and free versions of their titles.
Meanwhile the iPad App Store Genius recommendations were spotted earlier today by Thomas Davies, and sure enough Apple's product page for the tablet has been updated accordingly.  Genius recommendations had previously been available for the iPad via the desktop iTunes interface, but it's taken Apple a little longer to deliver it to the mobile version.