Apple antitrust inquiry tipped over iPhone OS 4.0 SDK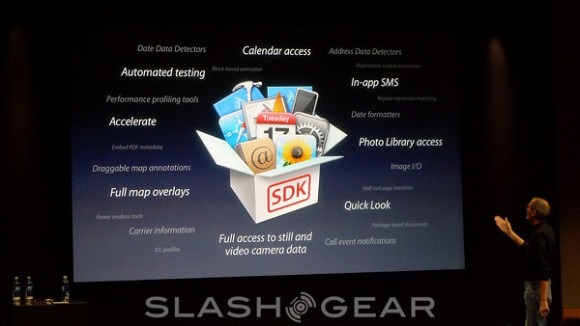 Apple could soon be the subject of antitrust investigations, if rumors of an inquiry by either the Department of Justice or the Federal Trade Commission turn out to be true.  According to the NYPost, both watchdogs are currently negotiating as to which will take responsibility for looking into Apple's recently tightened iPhone OS development platform rules, which basically made it mandatory for coders to use the Cupertino company's own SDK rather than cross-platform-friendly tools.
The changes came about with the new iPhone OS 4.0 SDK, with the terms of Apple's developer agreement amended to deny access to private APIs as well as prescribe which languages can be used to create apps: C, C++ and Objective-C.  The change also meant that third-party tools such as the Adobe Flash to iPhone compiler in Flash Professional CS5, MonoTouch and Appcelerator are also banned.  Such tools would allow developers to code apps that more readily ran on various platforms, not just on the iPhone, iPod touch and iPad, a situation which Apple look keen to avoid.
The decision on whether the DoJ or the FCC will take the lead in the inquiry is apparently days away from being finalised.  The process will decide on whether a full-fledged investigation is required, with Apple issued a subpoena for information pertaining the policy.