After breaking new ground with ResearchKit, Apple has reinvented their existing MacBook platform. "The definition of portability has changed in the last several years, led by iPhone and iPad" said Apple CEO Tim Cook. "We challenged ourselves to reinvent the notebook". They did, too. A gorgeous new MacBook Air landed today, and it's — it's stunning. More or less, it lines up with rumors we'd heard about previously, but in being official, we now have reason to get excited. For the fashionable, it now comes in different colors, too — silver, space grey, and gold!

Phil Schiller calls it "the most extreme and efficient notebook we have ever created". At 13.1mm at it's thickest point, he's right. That's 24% thinner than the existing MacBook Air. It's also only two pounds.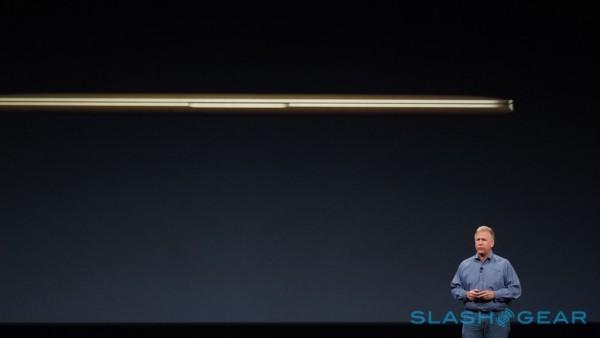 There's also no plastic hinge, and it has a full-size keyboard. The all-new keyboard hardware is 4 times more stable than the old mechanism, but 40% thinner, too. The keyboard has an all-new butterfly mechanism, which makes the individual keys more stable.
A 12-inch retina display has edge-to-edge cover glass, and measures 2304×1440 pixels. That's over 3.3 million pixels on a panel that is 0.88mm thin. It's the thinnest display on a mac, ever, and easily one of the most beautiful. Those pixels have a larger aperture for light, which gives us 30% less energy at the same brightness.
The trackpad is new, too, and called ForceTouch. It has an improved taptic engine, and of course measures thinner than existing models. The taptic feedback adds depth to your scrolling and navigating; press harder, and more info might just pop up!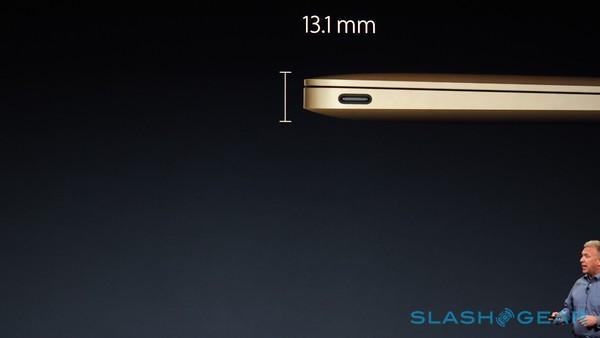 The MacBook Air refresh (Apple isn't calling it a MacBook Air, though) is a pretty stellar improvement over what is already on offer, but also offers a fanless unibody construction. The logic board is 67% smaller than the existing one, and sports a Core M 5th generation processor, which is a 14nm chipset. That gives us up to 1.3GHz, and 2.9GHz on turbo for just over 5w power consumption.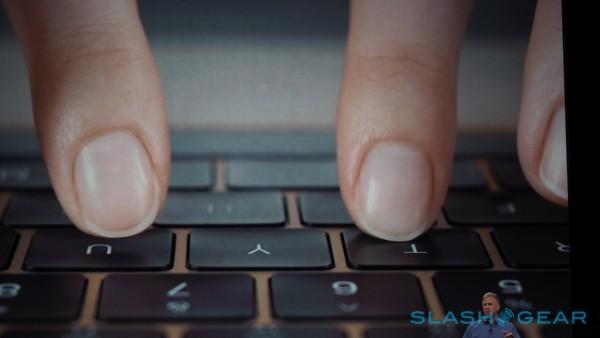 An asymmetric battery has differently sized cells, which are terraced and contoured. That means 35% more battery in the same space, and we still get all-day battery life.
There's 802.11ac WiFi, Bluetooth 4.0, too. The USB-C connector is also there, which might be polarizing. Pretty stellar improvement over what's existing, and once we get a hands-on, we'll get that up for you! Stay tuned! Update: Head over to our full hands-on for all the details!