Apple AirPort Extreme gets tiny blip of an update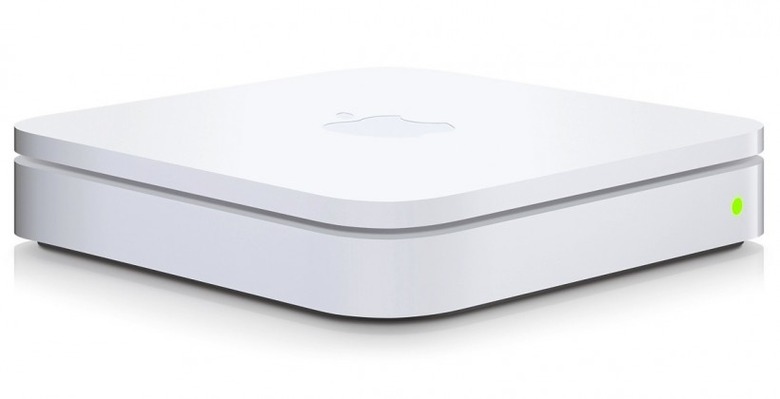 It's not just the Time Capsule which we were expected Apple to tweak today; the AirPort Extreme was also tipped to come in for some reworking. That's happened, but the iOS and OS X device update caching some rumors had predicted is nowhere to be found: in fact, the updated AirPort Extreme is seemingly functionally identical to its predecessor. The only change, indeed, is what you get in the box.
The new AirPort Extreme SKU comes with an AirPort Utility for Mac and Windows, WirelessAirPort Disk Utility for Windows, and a copy of Bonjour for Windows. If that doesn't exactly sound compelling to you, then we can't exactly blame you; we're hardly overjoyed by a couple of apps either.
Otherwise it's business as usual for the AirPort Extreme itself, so WiFi a/b/g/n with simultaneous dual-band 2.4GHz and 5GHz support, three gigabit ethernet ports, a gigabit WAN port for your cable or DSL modem, and a USB port for hooking up external storage or a printer and sharing them across the network. It's available now, priced at $179.