Apple 'AirPods' wireless headphones get trademark filing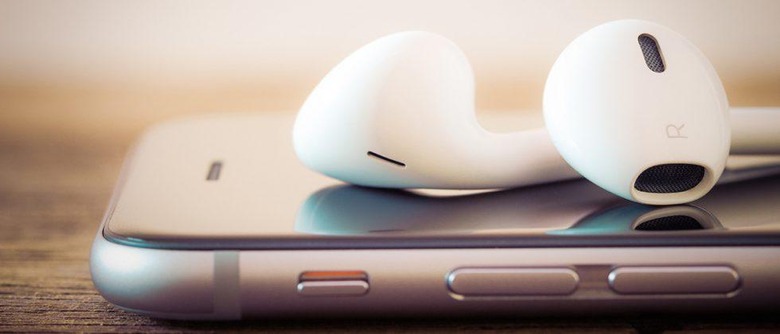 While new leaks and rumors about the upcoming iPhone 7 are abundant these days, there's also been growing speculation that this year's smartphone from Apple will also introduce a pair of wireless in-ear headphones called "AirPods." The expectation is that the new headphones will come along side the iPhone 7's removal of a standard headphone jack, making the wireless feature a big selling point.
We've seemingly got our first confirmation of the AirPods, as a trademark filing for the term has been discovered. However, it looks like Apple is using its familiar tactic of relying on a shell company for the filing, as was done in the past with "iPad" and "CarPlay." The trademark for AirPods was made by Entertainment in Flight, LLC.
The belief that this is a shell company for Apple comes from MacRumors, which has discovered that the filing documents reveal Jonathan Brown as the name of an Entertainment in Flight manager. That name, and even signature, are a match to an Apple employee with the title "Senior Standards Counsel," which has been seen in previous trademark filing paperwork.
Of course, just because Apple is behind the trademark of AirPods doesn't mean that's the name they'll end up going with for the product. The company also filed a trademark for the term "iWatch" in the past, but obviously they decided to go with Apple Watch instead.
Most of the speculation about AirPods is that they will be Bluetooth and completely wireless, without a cord to even connect the two earpieces. There's a good chance, however, that the AirPods won't be included in the box with the new iPhone 7, despite debuting at the same time. This is because most Bluetooth headphones these days come with a premium price, meaning Apple will sell them separately to avoid increasing the price of the iPhone.
SOURCE MacRumors