Apple 'AirPods' Eurasian certification issued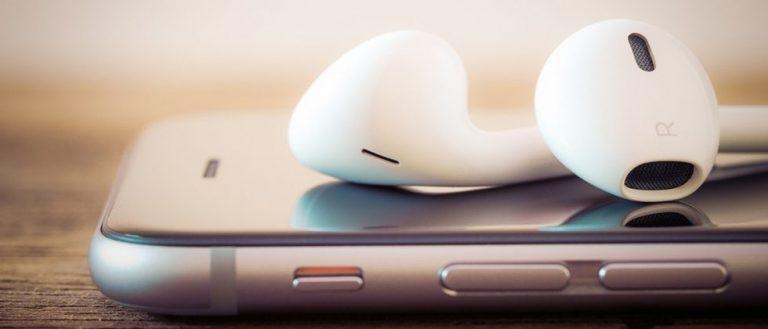 Rumors about Apple, headphones, and what the company has in store for the future of iPhone audio are all over the place, and amidst the speculation is one involving 'AirPods' — suspected Bluetooth earbuds that Apple may be launching in the future. A trademark filing referring to AirPods first surfaced earlier this summer, and now a Russian website has spotted Eurasian certifications for several Apple products, among them being Apple AirPods.
The Eurasian Economic Union (EAEC) covers Russia, Kazakhstan, Belarus, and Armenia, and requires products intended for sale in those regions to have proper certification. The folks at iPhones.ru searched the relevant Eurasian website and found issued certificates related to the Apple Watch (a total of three certifications), two iPhones (models A1778 and A1784), and a pair of wireless earbuds called AirPods.

The discovery is a pretty strong indicator that we'll be seeing AirPods announced by Apple in the near future, but everything beyond that remains speculation. Will they be bundled with the next iPhone? Possibly. Rumor has it Apple has plans to get rid of the headphone port in the near future, instead requiring users to use Lightning-compatible headphones or an adapter.
The rest of the certifications are shown below — they include three related to the Apple Watch, for whatever reason listing "watchOS 2" for all three of them instead of the latest version. There are also two for an iOS 10 device, which is likely the pair of new iPhones Apple will be announcing in upcoming days.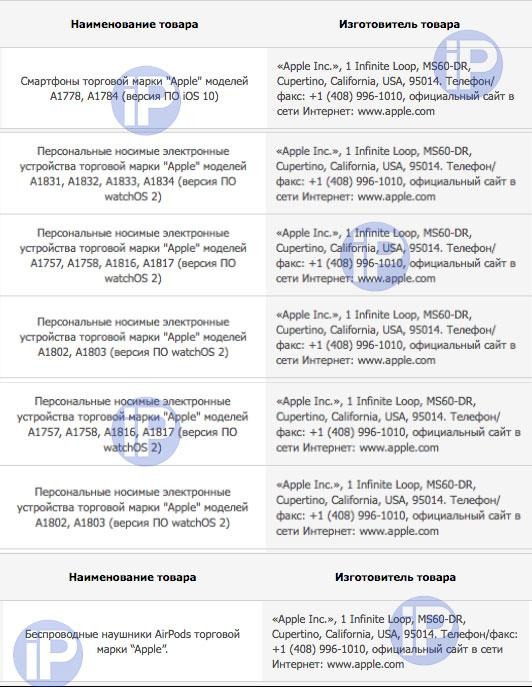 SOURCE: MacRumors