Apple adds China UnionPay to its list of partners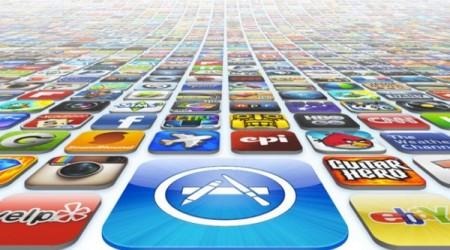 Continuing its courtship of the Chinese market, Apple has just announced that its App Store has just added UnionPay as a payment option in the region. Being the only domestic bank card network in China, UnionPay's presence will make it much easier for iPhone, iPad, and Mac users to get their app fix, no matter their actual credit card. This also makes it easier for them to get hooked into the app-buying fever, which could very well boost China's position as Apple's second largest app consumer.
Given stereotypes of how Chinese acquire their apps, it might be a bit surprising to hear this fact, but Apple claims that the market is their second largest in terms of app downloads. Those numbers could very well explode with the company's concerted efforts at addressing the needs, and sometimes even the demands and whims, of the Chinese market and its government. This new payment option is just the latest step in removing hindrances to the adoption of Apple's devices and software ecosystem in the country.
China UnionPay is the only interbank network in China (not including Hong Kong and Macau) and as such connect different banks' ATMs and cards, opening the doors for any bank's customer to use another bank's machines. Now that networking benefit has also extended to the App Store. Apple says that UnionPay Cards, both in China and abroad, have exceeded 4.5 billion, and those are definitely numbers that Apple will want for its records.
It is those numbers, and the Chinese purchasing culture, which has led many tech companies, not just Apple, to try and woo the market, but not without its own set of costs. Usually seen as hard-nosed and unrelenting, Apple has made some apologies and concessions in China to appease both consumers and its government. The issue of government spying and privacy are also often points of contention. Somewhat ironically, Xiaomi, a mobile company superstar in China, is slowly looking to markets outside of the country and moving its data centers elsewhere along with it.
SOURCE: Apple