Apple 27-inch LED Cinema Display goes up for $999 sale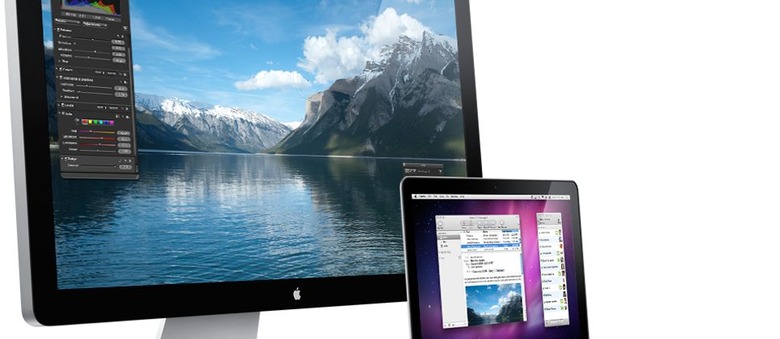 Apple's 27-inch LED Cinema Display has finally gone up for sale, after being revealed all the way back in July.  Priced at $999 – and listed as shipping within 1-2 weeks – the new Cinema Display runs at 2560 x 1440 resolution and has a Mini DisplayPort input and an integrated 49W 2.1 speaker system.
There's also a three port USB 2.0 hub, all powered, and a MagSafe cable to rejuice your MacBook while you work.  The USB connector, meanwhile, not only runs the hub but the iSight webcam, microphone and audio system.
Not cheap, but a 27-inch IPS panel running at that resolution was never going to be, and we know there are plenty of MacBook, Mac mini and Mac Pro users out there who've been hungrily waiting for this aluminum and glass monster to drop.