Apple $10bn Share Repurchase And Q4 Dividend Confirmed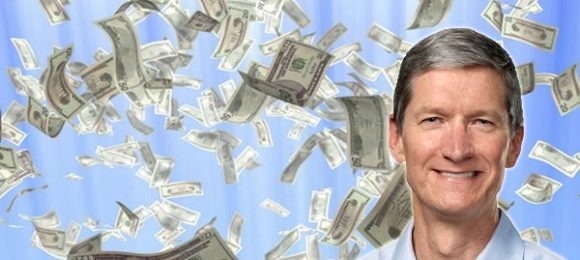 Apple will begin a dividend and share repurchase program later in 2012, as the company moves to leverage its $100bn cash pile and spend roughly $45bn on the programs in the next three years. The quarterly dividend – amounting to $2.65 per share – will kick off in the fiscal Q4 starting July 1, while a $10bn share repurchase program will begin in fiscal year 2013, starting from September 2012. "Even with [our] investments," Apple CEO Tim Cook said today, "we can maintain a war chest for strategic opportunities and have plenty of cash to run our business."
"We have used some of our cash to make great investments in our business through increased research and development, acquisitions, new retail store openings, strategic prepayments and capital expenditures in our supply chain, and building out our infrastructure" Cook explained. "You'll see more of all of these in the future."
Cook had previously expressed his belief that Apple did not require the extent of the cash stockpile that had been accumulated through its best-selling hardware. "The primary objective of [the repurchase program is] neutralizing the impact of dilution from future employee equity grants and employee stock purchase programs" Apple said in a statement.
"Combining dividends, share repurchases, and cash used to net-share-settle vesting RSUs, we anticipate utilizing approximately $45 billion of domestic cash in the first three years of our programs," Apple Chief Financial Officer Peter Oppenheimer said of the programs. "We are extremely confident in our future and see tremendous opportunities ahead."
Apple will further discuss the two programs in a conference call later today.