AppGratis CEO: Apple is destroying value within its ecosystem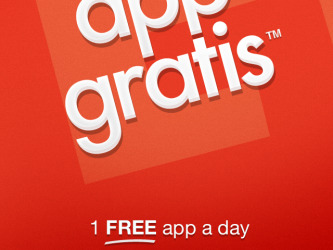 By now you may have heard that Apple removed the popular app discovery deal app AppGratis from the iTunes App Store after the Cupertino-based company cited that the app went against the guidelines for iOS apps — namely push notifications that featured "advertising, promotions, or direct marketing." AppGratis CEO, however, has spoken out about the issue.
In a lengthy blog post on the AppGratis website, CEO Simon Dawlat expressed his frustrations with Apple and the removal of the AppGratis app from the iTunes App Store, saying that he is "stunned that Apple took the decision to destroy so much value within their own ecosystem," and goes as far as saying that the iTunes App Store is a "broken App Discovery world."
Dawlat notes that the app has had run-ins with Apple's guidelines in the past, but the two were able to solve all issues to keep the app in the iTunes App Store. However, Dawlat says that Apple pretty much "changed their minds overnight" and removed the app due to not following a couple of the app-submission guidelines.
However, Dawlat notes that the app's current 12 million users have nothing to worry about, and the AppGratis service will still work as normal since all the features work off of the company's own servers. Dawlat says that even though the iOS app is out of commission, "it's business as usual" for the company, and AppGratis "will keep updating everyday with new free apps and cool discounts."