appBlaster turns iPhone into motion-sensitive AR gaming gun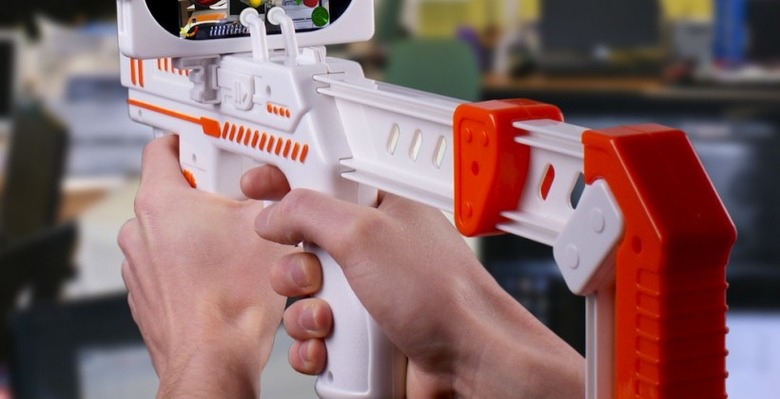 Every thought that gaming on your iPhone or iPod touch is simply too discrete, and that not enough of the people around you realize you're playing shooter games rather than responding to Very Important Emails? apptoyz has just the thing, with its appBlaster gun: designed to hold your iPhone and give you a something to hold on to while you play Alien Attack [iTunes link], the gun chassis works much as we've seen Wiimote peripherals do in the past.
Battery-free, the appBlaster relies on a pair of manual pads that flip up when you pull the trigger and push against the display, mimicking the touch of your fingers. Reloading the gun is done by physically cocking it, thanks to the smartphone's motion sensors.
As for the game itself, Alien Attack uses augmented reality to overlay shootable aliens around whatever room you're currently in. The appBlaster is available to pre-order in the UK now, priced at £19.99 ($32), with deliveries expected from July 6. More details in the video below.