Since the Apple TV's official App Store launched a month ago, we've seen a host of new apps on the market for it. In fact, just earlier today it looks like there were well over 2,000 of them just waiting to be downloaded. But if you're looking through the store on another device, how do you know if the app you're considering purchasing will work on your shiny new Apple TV? Well, it looks like Apple is finally letting you know.
For those looking through the App Store on your iPhone or iPad, you'll soon be able to see whether or not Apple TV is supported. The new feature appears to be in its early stages, as the indicator shows "SF.UniversalAppleTV" which isn't quite as nice and clean as the "Apple Watch" designation. Regardless, it's still nice to be able to see.
What's interesting is that if you check out the App Store from a desktop, you won't see this tidbit of information, just yet. I imagine that we'll see this roll out over the coming weeks, however.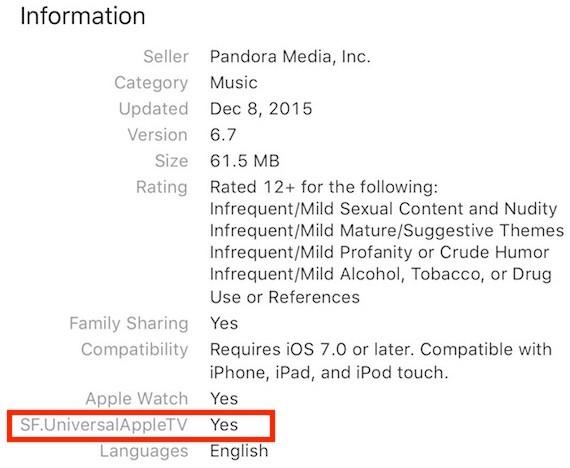 It's nice to see that Apple is working on unifying all of their platforms like this, and making it easier for consumers to know just what devices their newly-purchased apps will actually work on.
VIA: Macrumors