App Store downloads top three billion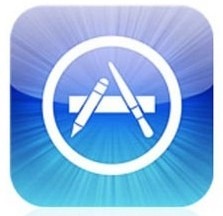 Apple will be popping the corks of any champagne left over from their New Year celebrations today, as as the Cupertino company confirms that in excess of three billion applications have been downloaded from the Apple App Store.  In the 18 months since the App Store opened its virtual doors, iPhone and iPod touch owners have seen over 100,000 titles crop up for purchase.
Since Apple haven't released any specific download statistics, there's no way of telling exactly what proportion of titles were paid-apps and what proportion were free.  We're guessing things would be reasonably skewed toward the latter, especially as new iPod touch and iPhone owners attempt to load up their devices when new.
Still, it makes for the most successful on-device mobile application store we've seen to-date, and sets a strong challenge for anybody hoping to replicate – or exceed – its success.  SlashGear columnist Avi Greengart named the App Store as one of his top products of 2009.
Press Release:
Apple's App Store Downloads Top Three Billion

CUPERTINO, California—January 5, 2010—Apple® today announced that more than three billion apps have been downloaded from its revolutionary App Store by iPhone® and iPod touch® users worldwide.

"Three billion applications downloaded in less than 18 months—this is like nothing we've ever seen before," said Steve Jobs, Apple's CEO. "The revolutionary App Store offers iPhone and iPod touch users an experience unlike anything else available on other mobile devices, and we see no signs of the competition catching up anytime soon."

iPhone and iPod touch customers in 77 countries worldwide can choose from an incredible range of apps in 20 categories, including games, business, news, sports, health, reference and travel.