App Store And iTunes Fatal Errors Appear Throughout US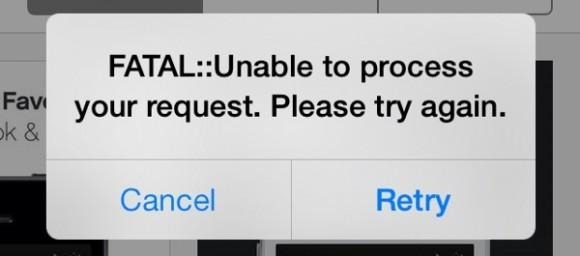 There's an error appearing for users this afternoon for iDevices and desktop computers when they access iTunes or the App Store with the word "Fatal" in it. While we wouldn't recommend panicking quite yet, you can rest easy in knowing you're not the only one to see said error. A variety of users in forums and help arenas today are reporting the same login breakdown.
According to Apple's online Support Community thread on the matter, more than just a few users are having errors pop up for a variety of devices. This thread suggests that the Apple TV, Mac computers, and iPhones are experiencing the problem.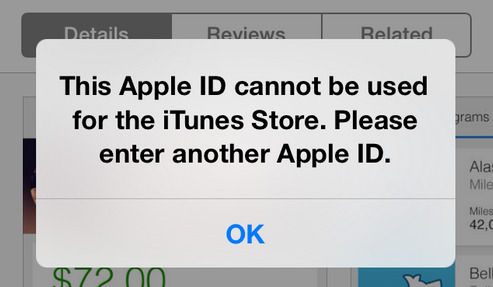 There's word from MacRumors that the problem exists in an Apple ID form as well. These errors (if you're unable to see above) read as follows:
FATAL:: Unable to process request.

This Apple ID cannot be used for the iTunes Store. Please enter another Apple ID.
At the moment there's no sign that Apple's systems are down, but it would make a lot of sense that something on Apple's end weren't working as normal given the amount of users with the exact same error status. You can check Apple's systems yourself by heading to Apple's Support Site for Apple Services, Stores, and iCloud. All appears green for now.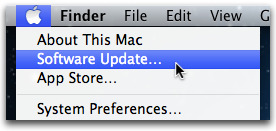 One option for users in this situation is to make certain you're running the newest version of iTunes and/or the App Store. This update should have already come to you automatically on an iPhone or an Apple desktop machine, but you can also head to your Apple menu and let go on "Software Update..." to see for yourself.
Meanwhile we'll be sticking on the case to see if there's any error on Apple's end and/or if any additional fixes come through before the end of the day. More than likely there's a simple connectivity problem going on between users and the iTunes / App Store servers that'll be fixed before nightfall – we'll see!