Apollo 11 Moon Dust Found After Missing For 40 Years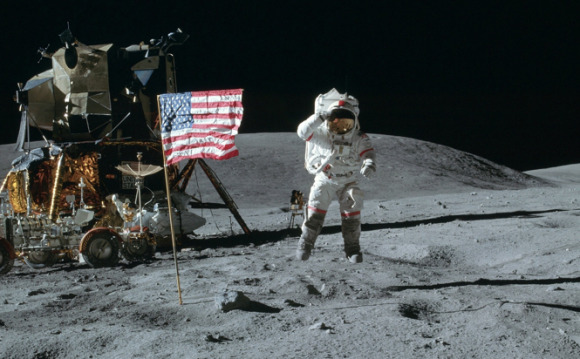 An extremely rare and out of this world treasure was discovered recently. One that has many asking questions about why and how it went missing in the first place. Multiple priceless vials of Moon dust collected by the one and only Apollo 11, the late Neil Armstrong, and Buzz Aldrin have been found after missing nearly 40 years.
These vials of Moon dust have been missing for nearly 40 years, and apparently have just been sitting safely in storage all this time out in California. A local archivist by the name Karen Nelson, of the Lawrence Berkeley National Laboratory in California, made the discovery earlier this month according to Fox News.
These rare and important vials of Moon dust were from the Apollo 11 and were brought back to Earth by the first men to step foot on the moon. So instantly many are wondering just how they managed to get "lost" in storage all this time. It's being reported that Nelson was going over random tucked away in storage artifacts and was shocked when she stumbled upon the vials.
This isn't just one or two that could of easily gone missing. She came across almost 20 vials complete with handwritten labels dated "24 July 1970," which were safely packed in vacuum-sealed glass jars. Along with the discovery was an academic paper discussing the Proceedings of the Second Lunar Science Conference in 1971. Apparently that paper was titled "Study of carbon compounds in Apollo 11 and Apollo 12 returned lunar samples."
"We don't know how or when they ended up in storage...They were surprised we had the samples"
The above statement was all the Lawrence Berkeley National Laboratory had to say. The questions remains as to how and why something of this nature was lost to begin with, but Space agency officials assume that the unaccounted for vials were destroyed in testing. In reality they should have been returned to NASA instead of ending up in a storage container for 40 years. One day these could be used again in lab testing, but for now are safely in NASA's sample vault.