Aperion ARIS hits as world's first Windows 8 certified speaker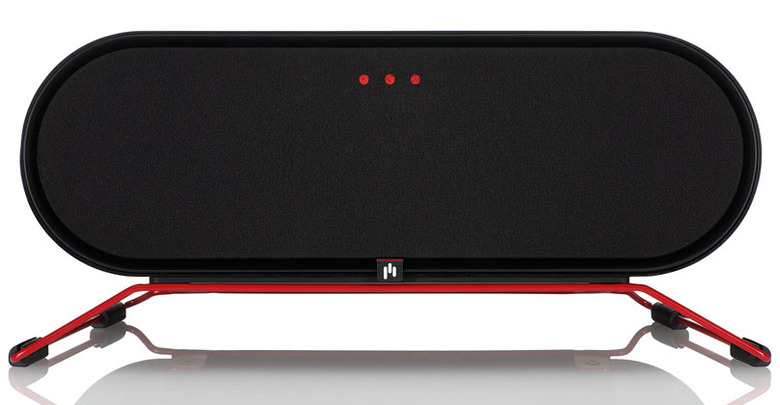 We last heard about Aperion's ARIS speaker back in May when it was officially announced. Today, the ARIS is officially out and is now the world's first Windows 8 certified speaker, which boasts wireless capabilities that allow you to play music and other audio from any Windows PC in your house using the "Play To" feature. It can be yours for only $499 starting today.
Obviously, we all own multiple devices like laptops, tablets, desktop computers, and of course smartphones. A wireless speaker like the ARIS can connect to all of your devices via your home WiFi network. This gets rid of the hassle of moving music files between devices or moving the devices entirely in order to plug it into a set of speakers.
The speaker system has six internal drivers and four amplifiers that provide 100W of power and a maximum SPL of 105dB, which is certainly respectable. The speaker comes with an anodized aluminum enclosure and measures 6.5-inches high by 14.75-inches wide. There's also a red steel stand that's both adjustable and removable.
The ARIS works with both Windows 7 and Windows 8, and is even compatible with different remote control apps on Android, iOS, and Windows Phone 8. This means users can DJ their music right from the comfort of their couch without going directly to their computer to change songs. Obviously, the speaker is a lot like what you would find with Apple's AirPlay-compatible speakers and other DLNA-certified speaker systems, but it's the first of what we're sure will be many Windows 8 certified devices.