Aperion announces ARIS wireless speaker for Windows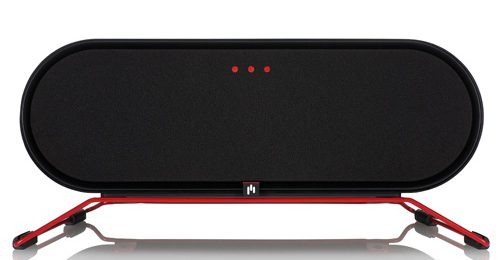 Having a large music collection is swell, but piping it around the home can be a bit of a chore. Aperion has announced a new wireless speaker that should make things somewhat easier, being able to connect to sources over wireless and ethernet. The ARIS is compatible with Windows 7 and Windows 8 Consumer Preview, and receives music from WIndows PCs using the "Play To" feature.
It eliminates the need of having to copy music to multiple devices or local storage, and it should be relatively easy to set up too thanks to the WiFi Protected Setup feature. The ARIS smartphone app makes it simple to manage which sources are sending out audio to the speaker. Speaking of which, it seems powerful too, packing six internal drivers and four amplifiers that provide a total of 100W of power. The brushed aluminum gives it a tasteful appearance as well.
The stand on the bottom of the speaker can be removed if it's not your thing, and there are three sound modes for you to tinker with: Natural, bass boost, and enhanced stereo. The ARIS is DLNA certified, and it has managed to score the coveted "Compatible with Windows 7" seal of approval.
The only drawback is the price: $499. Not cheap by any means, but can you really put a price on your dreams of wireless music across the home? We don't think so. You can pre-order the Aperion ARIS now, and it should ship towards the middle of June with a one-year warranty.
[via Engadget]