APC Paper puts $99 Android PC in a recycled book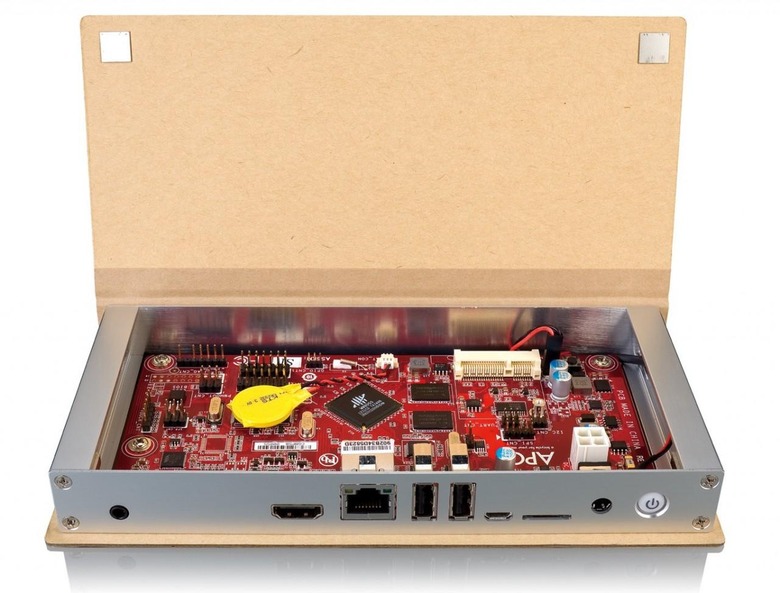 Android in a cardboard case and with a sub-$100 price tag: that's what VIA is offering with Paper, a novel (excuse the pun) take on the cloud-computer and prototyping platform trend. The book-shaped system, clads a new version of VIA's Cortex A9-based APC 'board, named Rock – complete with an optimized copy of Android 4.0 – in a recycled cardboard chassis, hooking up to a TV or monitor for web browsing, document editing, gaming, and more.
The Rock APC 'board itself has 4GB of flash storage and 512MB of DDR3 memory, along with hardware-accelerated graphics and video outputting through HDMI and VGA sockets at up to 1080p HD resolution. The A9 WonderMedia chip runs at 800MHz, and there's a microSD slot for extra storage.
Ports include two USB 2.0 and a microUSB OTG, as well as a 10/100 ethernet, audio in/out, and a variety of header pins on board for extra connectivity. It's worth noting that while Rock has a VGA output, the version in the Paper computer doesn't.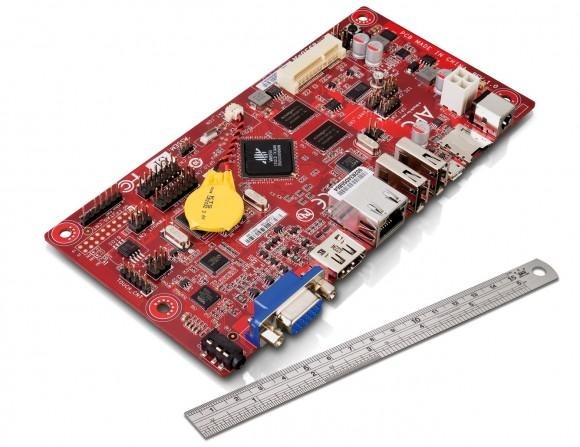 Ice Cream Sandwich has been specially fettled to play nicely with USB keyboards and other peripherals, and all of the open-source software, documentation, pin-out guides, and other information is available here. APC Paper will go on sale in March, priced at $99, while APC Rock – the 'board alone – is available now, priced at $79.