AOC Shows Off Cool Portable 16-Inch USB LCD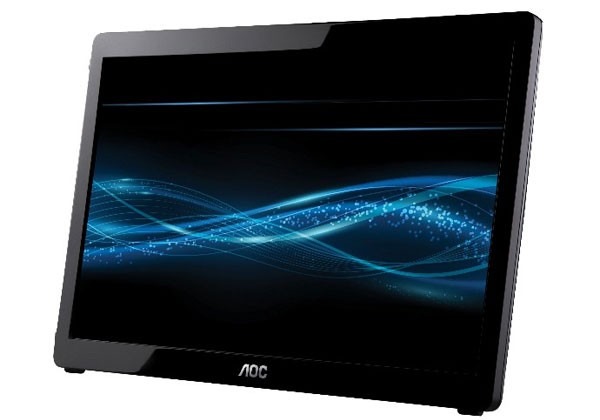 If you work from a small laptop on the go and want a larger screen than what the computer has by default, there are a few options out there. We went hands-on not long ago with the Lenovo LT1421 14-inch USB powered LCD for instance. Today a new portable screen that gets power and connectivity from a USB port has launched from AOC.
The new display is called the e1649fwu and it has a 16-inch screen with a 15.6-inch viewable image. That makes it the size of your typical notebook screen. The display will land in October at retail outlets across the country for $139. The display has decent specs considering it is made to be powered for the USB port. The display has 50M:1 dynamic contrast ratio and 250cd brightness.
It has a native resolution of 1366 x 768 and a 5MS response time so it shouldn't have issues with ghosting. The display has an integrated Smart Stand that pivots out and stores flush against the back of the monitor when not needed for portability. The display doesn't support HDCP so you can't use it or Blu-ray playback.