Any Samsung Galaxy phone running Nougat can run Bixby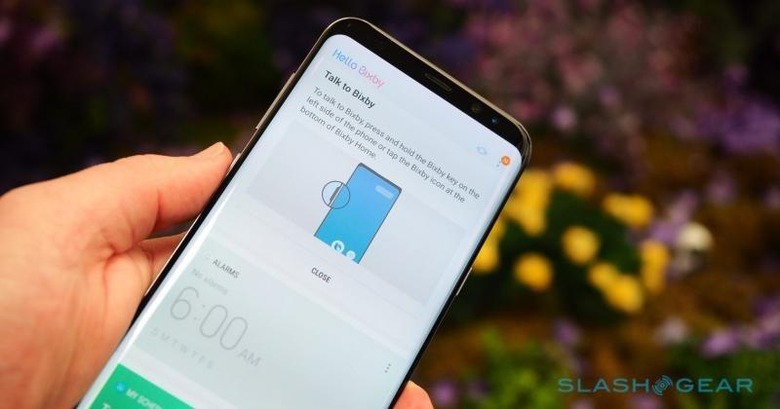 While the Galaxy S8's display is undoubtedly gorgeous, but Samsung is making sure users won't be fixated on that aspect of the smartphone only. There are other features it is flaunting as well, perhaps the biggest being Bixby. But for all the power that Samsung's smart assistant is promised to have, it is severely limited by its availability, basically the still unreleased Galaxy S8 and Galaxy S8+. But if you have a slightly older Galaxy smartphone that is lucky enough to be on Android 7.0 already, you could actually get Bixby running as well, with very minimal fuss.
Users familiar with installing unofficial and unsupported launchers and apps will feel at home. The process starts with installing the Galaxy S8's launcher and then installing the Bixby APK. Bixby can then be enabled from the launcher, by a long press on the new home screen. A reboot is necessary to finish the process. Once back on the home screen, Bixby can be summoned by swiping left.
A few things should be noted here. First is that your Samsung phone must be running on Nougat first. And while, in theory, it should work on any Samsung Nougat phone, it has been tested more on a Galaxy S7. And even then, functionality isn't complete and stability shouldn't be expected.
Samsung is touting Bixby to be the next big thing in smart personal assistants. Unlike the current generation, which includes Google Assistant, Siri, Cortana, and Alexa, Samsung says that Bixby will allow you to operate almost any aspect of your phone using only your voice. That is, any action you can do with your fingers can be done by Bixby.
That is, of course, the theory, but reality might have a different story. Demos so far have been limited, if not scripted, so it remains to be seen if Samsung will be able to deliver on even half of that promise. That said, the company did give some early disclaimers that Bixby is still a work in progress and that it will continue to evolve. First impressions, however, will always last.
VIA: XDA