Anthem 4K launch trailer gives Iron Man hat tip with Ozzy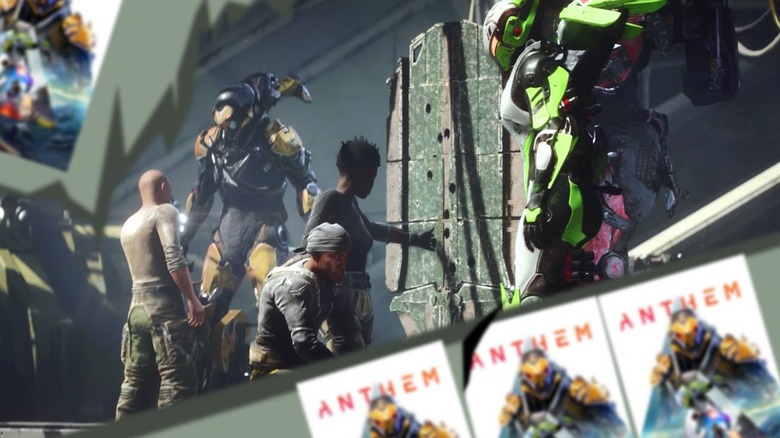 There's a new Anthem trailer out there today, the big one, the launch trailer, the one with Ozzy in it. The Ozzy is subtle, and it's not strictly Iron Man, exactly, but it's close enough. The trailer today looks lovely, it should serve to get you onboard for the game itself, which launches on February 22nd, just a couple days after Samsung reveals their Galaxy S10 and all that good stuff. For now, look at all this battling!
Bioware and EA games bring on Anthem this spring. Anthem is a game that's so visually spectacular, NVIDIA used it for their graphic processing unit demonstration onstage at CES 2019. The metal is heavy, the parts are ready, the trailer is right here and stuff.
The remix of the song in the background uses Ozzy Osborne's Crazy Train as its source, or one of its sources. Ozzy was lead singer of the band Black Sabbath when the song Iron Man was written. Iron Man is Iron Man. The connection is made! Congratulations everyone, we did it!
Above is just the launch trailer. There are other videos to be peeking at as well. Below you'll see the first part of 2 story videos. There's actually one whole heck of a lot of videos when it comes down to it. All that's really left to do is play the game when its released.
Above is part 1, below is part 2 of 2.
Next you'll see the NVIDIA showcase shown at CES 2019. It's super beautiful. Prepare yourself for ALL the graphics.
Last – for now – have a peek at the official Gear and Progression Gameplay trailer. This was straight out the Anthem Developer Livestream from December 13th. This is right on the heels of release – close enough that it looks pretty much like it'll look when it's released.
This game has the user taking on the role of a "Freelancer," a human who takes on a task bigger than their self, donning then a suit of armor to enhance their abilities to do so. Each suit of armor is called a Javelin, and we've seen four so far: Ranger, Interceptor, Colossus, and Storm.
This game will be released to PlayStation 4, Xbox One, and Microsoft Windows all at once. These platforms will get the game on February 22nd, 2019, all around the world.