Anova Precision Cooker Pro sous-vide gets chef serious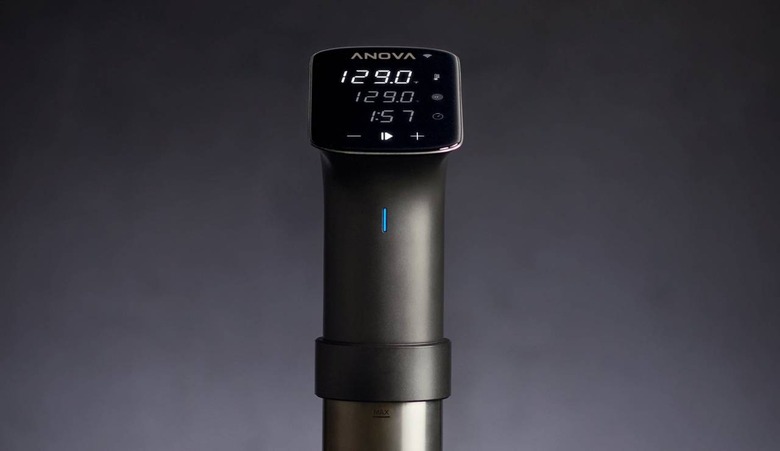 Anova has a new connected sous-vide, the Anova Precision Cooker Pro, expanding its easy-to-use kitchen gadgets to pro and prosumer chefs. Designed to be more powerful and stable when cooking larger meals, it also promises to be rugged enough to cope with a busy professional kitchen.
What is sous-vide?
If your kitchen cupboards are a graveyard of gadgets, you might be skeptical about bringing another home. Sous-vide depends on precision temperature control and a more scientific approach to cooking. In short, you pick the final temperature you want your food to be at the end, and start it out from that at the start.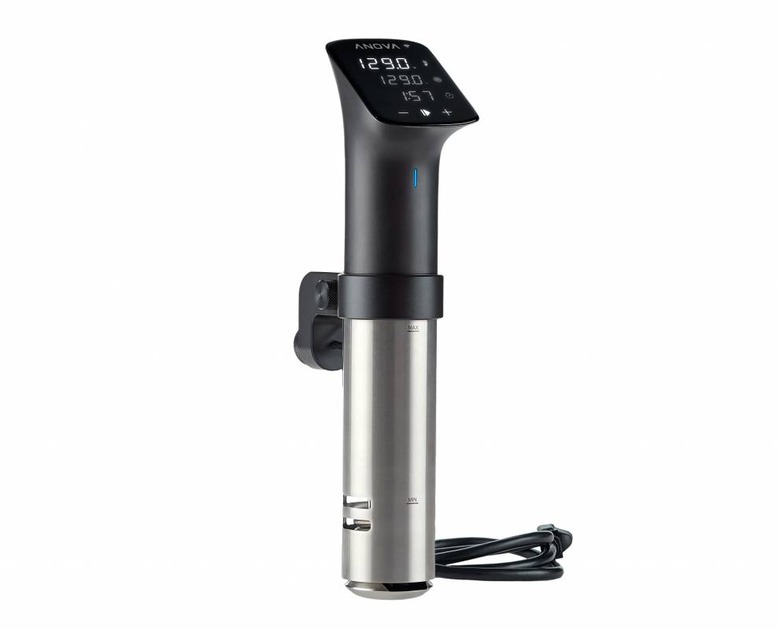 First, you seal what you're cooking in an airtight bag. That goes into a water bath, which is then held at a specific temperature for an extended period. That way, you can't really over-cook a steak, a piece of fish, or vegetables, and it gets cooked consistently through.
Back to the pro-kitchen
The Precision Cooker Pro marks a boomerang of sous-vide technology, back into pro-kitchens. Sous-vide started out as a plaything for professional chefs alone, because the hardware to keep stable temperatures in water baths was just so expensive and large. Then we saw it transition to the home kitchen, as Anova and others released affordable stick-style models rather than bulky all-in-one bath versions.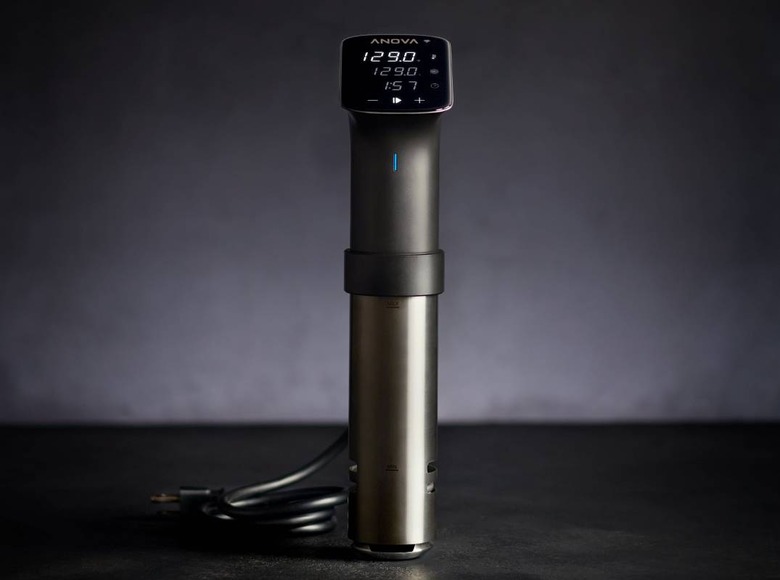 While consumer sous-vide technology has advanced considerably since then, with WiFi and Bluetooth technology, easier to use apps, and even cheaper models, however, the pro market hasn't really kept pace. That's what Anova intends to change with the Precision Cooker Pro.
More power, more speed, more stability
The Precision Cooker Pro sets itself apart from Anova's consumer range with an uptick in power. It's a 1,200 watt unit, with a flow rte of 12 liters per minute. It can handle bath sizes of up to 100 liters – over 26 gallons – with lids.
Even with such a large capacity container, Anova says the new model can cook continuously for up to 10,000 hours, while keeping temperature within +/- 0.09 degrees F (0.05 degrees C).
It's made of aluminum and stainless steel, and has been given a Teflon coating. Anova says it holds up to IPX-7 durability ratings, including kitchen-friendly drop testing, and there's a two-year warranty. It can handle being submerged completely in water for up to 30 minutes.
Like Anova's other models, it attaches with a removable clamp. The skirt around the heating element is detachable, too, for easier cleaning. There's WiFi for remote control – Anova has a new app coming over the summer, too – along with manual time and temperature controls on the sous-vide itself, plus a touchscreen.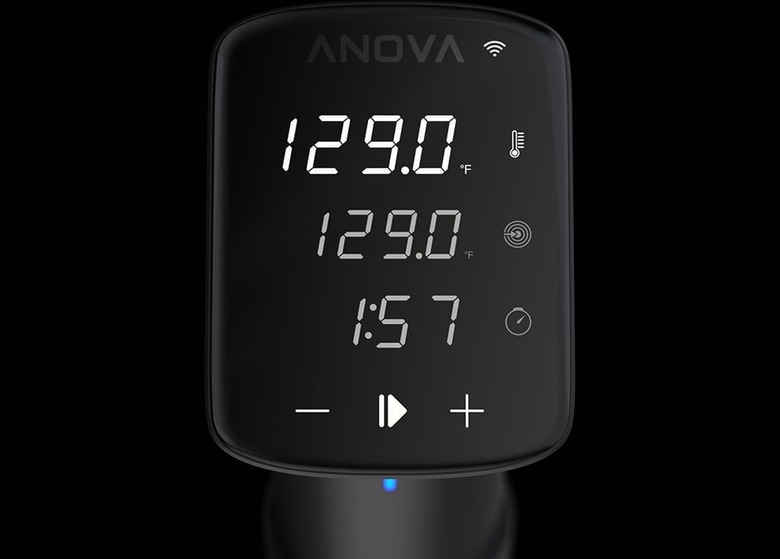 Anova Precision Cooker Pro pricing and availability
At $399, the Precision Cooker Pro is Anova's most expensive model. After all, you can pick up a Precision Cooker Nano for just $99. However in professional kitchen terms, it's a bargain. Anova is selling the new sous-vide cooker from today.