Anova Precision Cooker adds Bluetooth, mobile app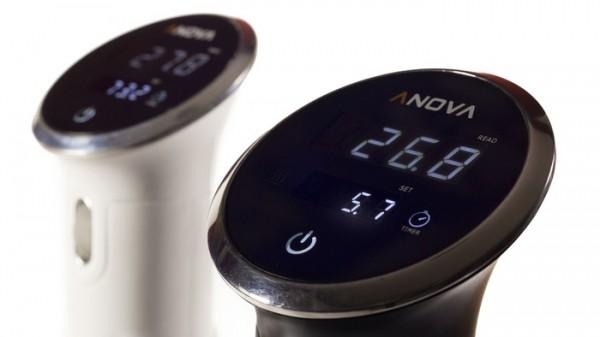 If your cooking activities are lacking a certain element of connectivity, Anova Culinary's recent successful Kickstarter campaign might pique your interest. The Anova Precision Cooker is a connected sous vide appliance for those particular about the quality of their meals.
The Precision Cooker is an update to the company's original device, referred to as the Anova 1, and with it comes (most notably) a connected nature not present with the original model. With the Precision Cooker, one can connect the device to an iPhone to set up cooking using the related iOS app.
The Anova Precision Cooker will be priced at $169 USD, and is slated for availability this coming October in both black and white. For now, the device remains part of a Kickstarter campaign that — with 41 days remaining — has $473,956 pledged out of its $100,000 goal.
Of course, this isn't the first sous vide cooker that has caught our attention. Late last month, Mellow outed its "kitchen robot" appliance, which — like the Anova Precision Cooker — includes connectivity to a mobile device (both Android and iOS, in this case) for remote control over the cooking process.
VIA: Digital Trends