Another Halo Wars 2 Beta Will Hit Xbox One, PC In 2017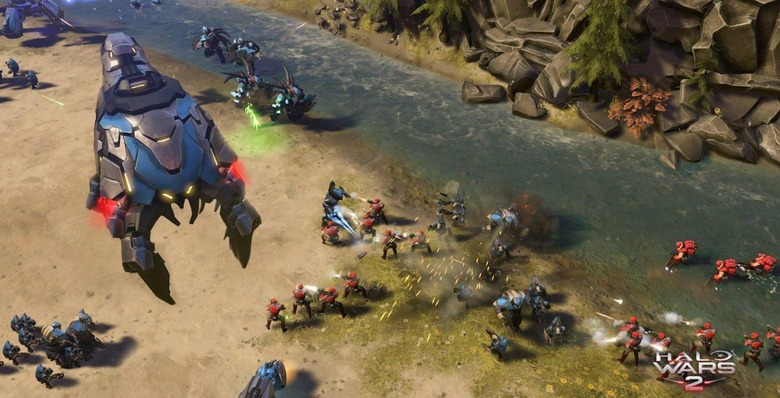 The Xbox One's open beta for Halo Wars 2, the second real-time strategy game set in the Halo universe, was held back in June, and developer 343 Industries has revealed details on what their main takeaways from the experience were, along with some of the things they'll be changing as a result of player feedback. The biggest surprise, however, was the announcement that a second beta will be released in early 2017 for both of the game's platforms, Xbox One and Windows 10 PCs.
Along with overall changes and improvements to the game's UI, stability, game mode pacing, and unit tuning, 343 Industries said that the five main areas of Halo Wars 2 that will be getting adjustments are controls, leader abilities, bases, resources and energy, and population.
This includes changes to the control scheme that will make it easier and faster for players to pull-off actions, as well as the possibility of multiple controller configurations. Leader Powers are being tuned to be better balanced, as well as streamlined in terms of making them easier to understand and use. Bases are getting overhauled so that their development state and damage is easier to determine for both attacking and defending players.
The developers also promised a higher unit population count, which was said to be one of the biggest issued players criticized. And as for things like resources and power, costs are being adjusted so that they scale with the progress of the game. This means that early in matches Supplies will be the focus, whereas once things progress, Power will become important with regard to upgrades and Leader Powers.
The first Halo Wars 2 beta only included two multiplayer modes, and while it wasn't revealed what additional content might be added to the second beta, the full game is promised to offer variety in the form of gameplay modes that can last several hours to those that only take five minutes.
SOURCE Xbox Wire