Anonymous reveals Cybersecurity Act of 2012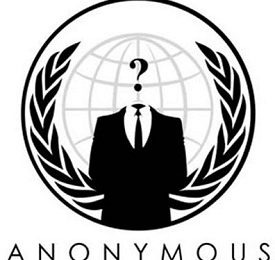 This week it appears that the NSA has brought forth warnings of the hacker group Anonymous' ability to take down the power grid at a most opportune time, according to none other than Anonymous. While earlier this week it was warned by the NSA that Anonymous might be targeting the US power grid, the hacker group has noted that they'd do no such thing, as "there are ppl on life support/other vital services that rely on it." In addition, the group has brought attention today to a new bill that's looking to get passed in the first part of the year: the Cybersecurity Act of 2012.
You can download and read this bill in its entirety here:
Senate Committee Homeland Security and Governmental Affairs
, downloading files here:
The Cybersecurity Act of 2012, S. 2105
and here:
Cybersecurity Support Letter: Reid
in PDF form. This bill calls upon the Senate and the House to ratify a bill that would, and I quote, guard against the following:
"Hackers are stealing information from Fortune 500 companies, breaking into the networks of our government and security agencies and toying with the networks that power our economy." – Jay Rockefeller
"A Norton study last year calculated the cost of global cybercrime at $114 billion annually. When combined with the value of time victims lost due to cybercrime, this figure grows to $388 billion globally, which Norton described as 'significantly more' than the global black market in marijuana, cocaine and heroin combined." – Susan Collins
"Alongside terrorism, cybersecurity is perhaps the number one threat facing our nation today, but many obstacles exist that prevent the cooperation and coordination needed to deter this growing threat." – Dianne Feinstein
"This bill would begin to arm us for battle in a war against the cyber mayhem that is being waged against us by our nation's enemies, organized criminal gangs, and terrorists who would use the Internet against us as surely as they turned airliners into guided missiles." – Joe Lieberman
We'll be taking an extensive read of the bill soon and encourage you to do the same. When rhetoric like the sentences laid out above are dropped, you know good and well there's something they'd rather you not read too closely in the bill itself. Fearmongering is all I think of whenever 9/11 is invoked, especially when it comes after a giant warning that Anonymous is going to come after us in the night and cut our heads off. Stay vigilant!
[
YourAnonNews]