Anki Overdrive Supertrucks Review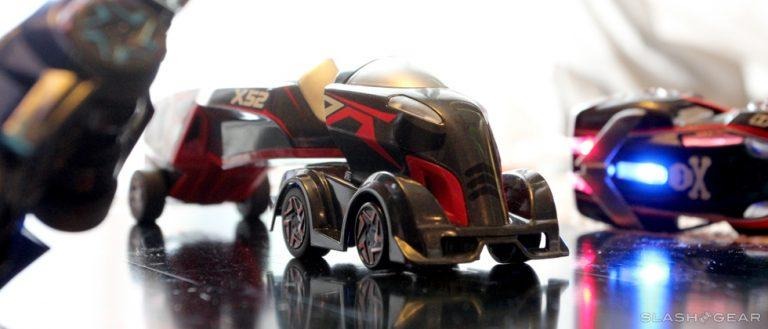 The folks behind the Anki remote control car group have released a new set of vehicles for all of our racing and smashing needs: Supertrucks. These miniature beasts play in to the Anki system of infrared camera-embedded car racing like hammers in a drawer full of nails, making it a wild new experience to attempt racing cars on the same track.
Anki is a remote control car system that works on a track which keeps said cars on said track with infrared camera sensors scanning the track as they go. These cars are controlled VIA Bluetooth or Wi-Fi by smartphones – iOS or Android. Racing is enhanced by lights on the vehicles and virtualized weapons, sometimes knocking out opponents, sometimes draining their power.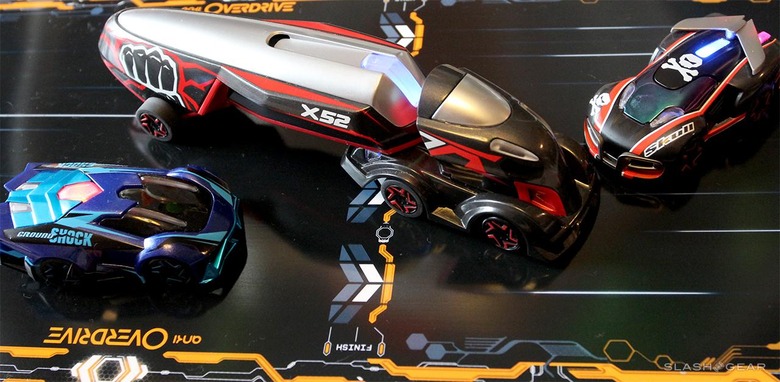 The addition of Supertrucks turns this exercise in twisted metal (or maybe twisted plastic would be more correct) into a madhouse. These vehicles go a bit slower than the cars, at first, but once they get rolling, they're difficult to stop.
After a bit of charging up with distance and button-pressing, a Supertruck can use its charged up energy for a massive burst of speed. The first burst acquired by the truck also affects other drivers, each car spinning out and sometimes completely off the track as the truck barrels by.
Battery in Supertrucks last approximately the same length of time cars do, and they all charge on the same charging system.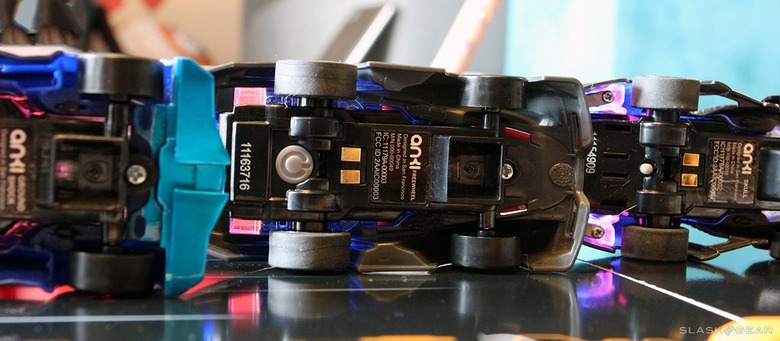 Of note: these Supertrucks do not jump. The cars have the ability to drive fast enough to run over jumps, with some setups, but the trucks are not meant to be used as such.
These Supertrucks are also just as prone to dust and hair-collecting as their predecessors. The Supertrucks expansion does not include the same wheel-cleaner accessory that the car starter set does, but we have needed to use it a couple times already.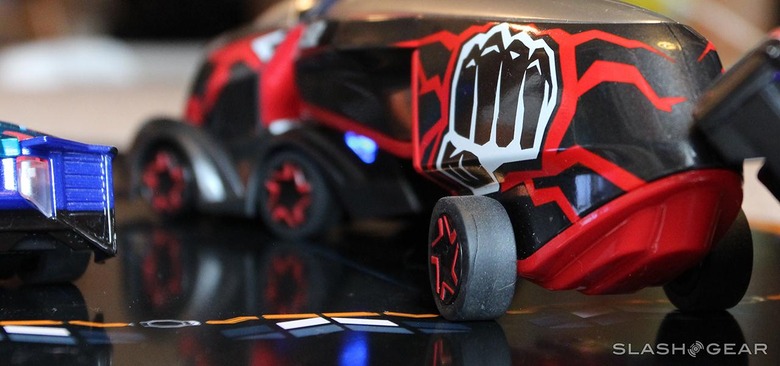 Also of note: these Supertrucks can run the rest of the cars right off the road. And they're meant to. They're hulking masses of car-bashing fun.
They're powerful to the point where if you set one on the track and give it AI to battle against you, you'll probably lose the first few times, at least.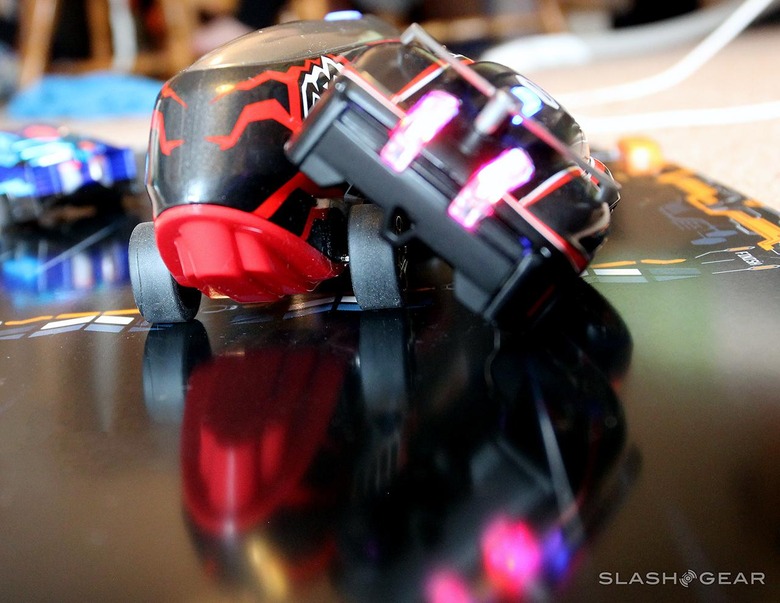 Each Supertruck addition to the game will run users a cool $60 USD. That includes a few long, straight track pieces to add on to the user's already-ready track system. Adding a single truck to one's collection might be interesting, but if we really wanted to get the full Supertruck experience, we'd go for two.
Have a peek at the relatively brief history of Anki's Drive system below, and let us know if you plan on picking up either of the two Supertrucks in the near future – they're tough!
ALSO: I'm sort of surprised Anki didn't implement a larger battery in the back end of the truck. Maybe next time!