Apple's WWDC 2013 has kicked off, and it's starting by bringing a startup on-stage that's half a decade in the making: anki. Based on artificial intelligence and autonomous race-cars, the anki cars hook up to iOS devices via Bluetooth 4.0 low energy, and can automatically stick to a track.
anki drive pits numerous cars against each other, with the iOS device acting as the intelligence behind the robotic drivers. "We're using iOS devices not just as remote controls, but as the brains behind autonomous devices" the company's co-founder said on-stage.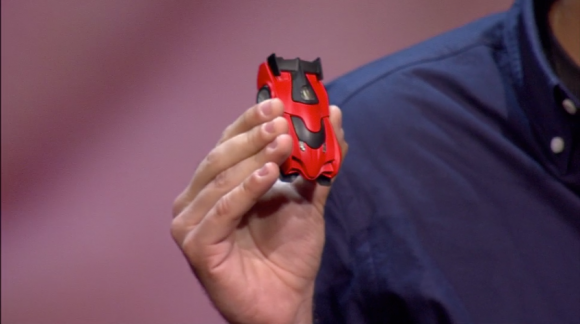 In fact, anki drive is described as a video game that has crossed over into the real world. There's support for weapons – such as lasers – which can be used to blast other cars off the track, such as when the AI decides to try to box the players in.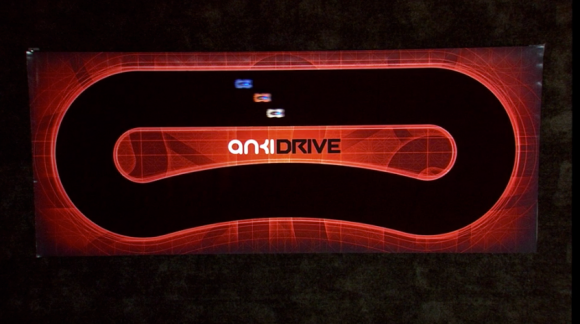 However, it's also possible to take control of the cars directly from an iPhone, iPad, or iPod touch, and control them manually. Gamers can play against the AI or against their friends.
anki drive will hit Appls Stores as well as Apple online this Fall, it's confirmed, though there's no word on pricing at this stage. The app is landing in the App Store from today.