In an age of smartphones, tablets, and the Internet, there's almost a presumption that toys need to be smart in order to keep up with more tech-savvy kids. Kids, however, need more than just smart learning toys. They also need to have emotional and tangible ones. Last year, two designers from Disney, Pixar, and Apple teamed up to bring Animoodles to life through Kickstarter. Now they're back, on Kickstarter again no less, to bring a second batch of magnetic, safe, and imaginative plushies for kids to enjoy.
Not familiar with Animoodles? Think of them as plushies whose limbs and heads are connected to their bodies through strong but guaranteed child-friendly magnets. It may sound like an odd design but this lovable and cuddly critters not only blew past their crowdfunding campaign, it also become one of Amazon's most wished for toys.

And now they're back again with another set of 6 characters themed around the Storytale Forest. These include forgetful princess Sweetie Bee, nature explorer Rosie Deer, caring storyteller Hannah Owl, quiet actor Sammy fox, goofy gatekeeper Odin Dragon, and creative artist Jada Panda.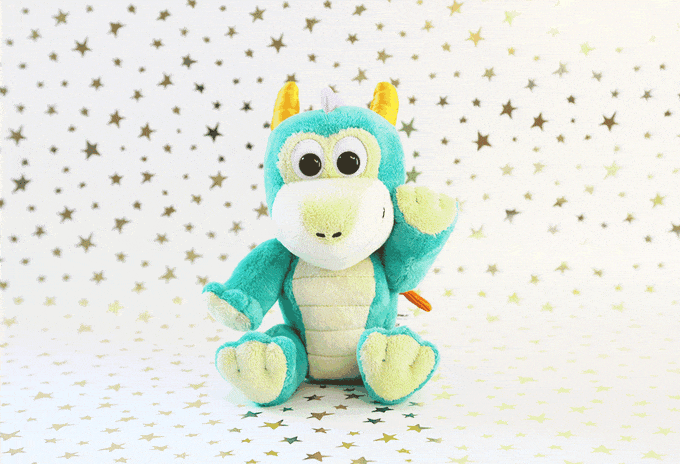 Like before, there is an extra magnet on the Animoodle's back so you can set them to sit, stand, or even hang from fidge doors. And they're compatible with all previous Animoodles so you can mix and match as much as you like. You can even make a spinning wheel of all heads, or at least as many as you can cram in a small circle.
Animoodles do more than just tickle the imagination, they also help children develop empathy through tangible toys, something that few smart toys can offer. And unlike those smart toys, you don't have to spend much on one Animoodle, though you'll probably want to get more than one to make it really shine. Animoodle's creators promise to ship the Animoodles Collection 2 Storytale Forest toys to Kickstarter backers starting next month, ensuring kids will have their new interchangeable plushies in time for Christmas.