Animal Crossing Sanrio cards sold out: Don't be fooled [Updated]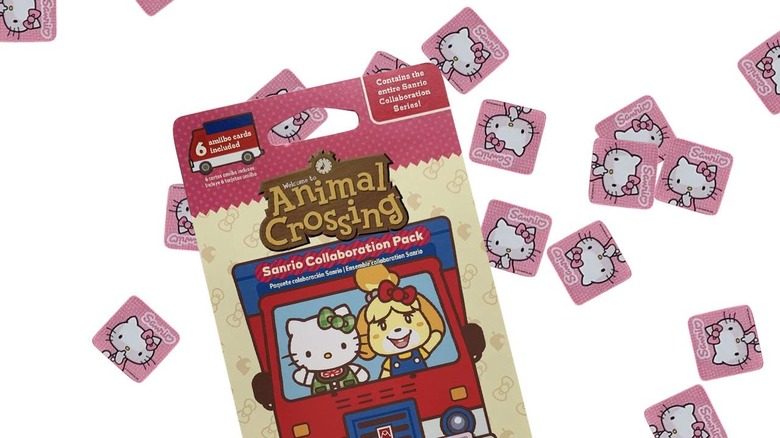 Animal Crossing Sanrio cards were put up for sale at Target today, and promptly sold out. The item is a "Welcome to Animal Crossing Sanrio Collaboration Pack" with "the entire Sanrio Collaboration Series" inside. The pack includes 6 amiibo cards, all of which can be used with Animal Crossing: New Horizons, New Leaf Welcome amiibo, or New Leaf, but NOT Happy Home Designer.
The future is weird. What we're looking at today is a physical item that enables digital items in a physical gaming device. You need to purchase a pack in order to get the items, and the items can only be enabled VIA an NFC transaction with the card and the user's gaming device. With the amiibo cards included with this pack, the user can "invite a character to your campsite or to Harvey's Photopia."
You cannot get this pack of cards delivered to your home by Target. Or I should say you COULD not – they're sold out at every location we've seen them appear. They're exclusive to Target, and exclusive to order pickup and/or drive-up purchase.
If you're looking to buy the pack of cards from a 3rd-party source like Ebay, don't be surprised to find them bid up 2, 3, or 10x their original price. If you're absolutely dedicated to the idea that Hello Kitty characters will appear at your Animal Crossing island, by all means – there are a bunch available, so long as you're willing to pay a bunch!
It's not immediately clear whether the cards will be available ever again – or if they'll be reprinted. If you have a friend who was lucky enough to buy a set before the scalpers dived in, you should be able to use their cards to unlock the items on your Switch.
Update: The good news is that Target says there should be a restock on Monday, March 29. We've updated this post to clarify that cards can, in fact, be reused, and apologize for the initial confusion.