Angry Birds Star Wars II arriving in September with Telepods interactive figurines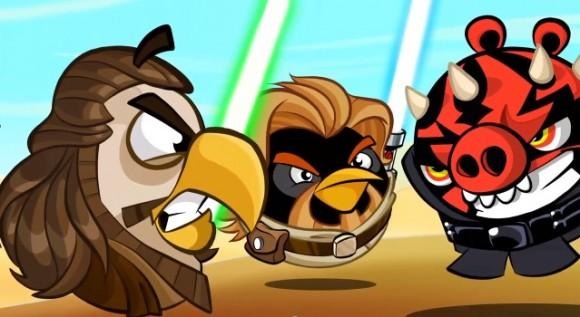 Last week, we reported on a new Angry Birds teaser from Rovio that briefly discussed a "brand new" Star Wars game that looked to take on the prequels of the film's saga. Today, Rovio has released a teaser trailer that gives us a glimpse at what to expect in the game, which is set for release on September 19.
First off, the game will feature "new stories, new levels, new characters, new powers, new sides to fight for" (could we fight on the Imperial side?), and the game will feature a completely new element that Rovio is calling Telepods. These are little toy figurines that you can collect and use in the game to "teleport" them into a level to use them virtually.
Players can collect more than 30 figures and then unlock new content in the game by scanning them with their smartphone or tablet's camera. This will unlock new characters and super powers in the game, giving players more content to choose from and giving Rovio and yet another revenue stream.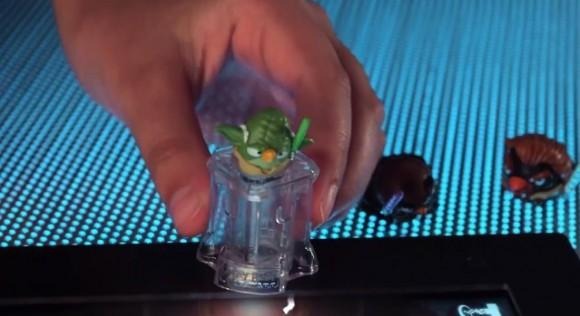 The game will follow along with the Star Wars prequels, including The Phantom Menace, Attack of the Clones, and Revenge of the Sith. We still some of the characters from the original series, but we also see characters like Darth Maul, Qui-Gon Jinn, and a young Obi-Won Kenobi. No sign of a Jar Jar Binks bird, however, which is a good sign so far.
While the Telepods will undoubtedly add more experiences to the game, players will still be able to play the game as normal without falling for materialistic practices, but if you're the type who likes to collect things, especially Angry Birds memorabilia, then be sure to save up. We're not sure how much each figurine will cost, but since there are 30 of them (multiplied by at least a few dollars per figurine), that's at least $90 you'd be spending. Better count those pennies!