Angry Birds: Space ties with NASA and National Geographic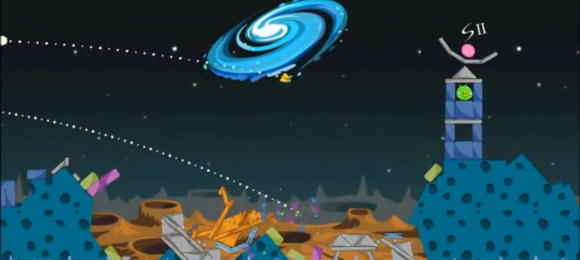 Rovio's teaser this past week of the newest Angry Birds release to be known as Angry Birds: Space has this week been given a PR boost by none other than NASA and National Geographic! In an interview with Yahoo Games, Rovio North America general manager had a bit more information on the game, especially in regards to what the game will hold for gameplay. We'd hypothesized that Angry Birds: Space would have at least one launch partner, Samsung's Galaxy Note being amongst them, but now it looks more like Rovio will be going to space much more literally!
Stalbow let the world know that the game will indeed have features that put it in a whole different environment – the moon! We've seen a space level in a past release of a secret in Angry Birds Summer Pignic – this level also showing off one of the times Samsung tied in with the Rovio crew for promotion of their Galaxy line. As Stalbow said on the development of this Space release:
"Science and education are very important to us, and we're very excited to have NASA and National Geographic as launch partners on Angry Birds Space." – Stalbow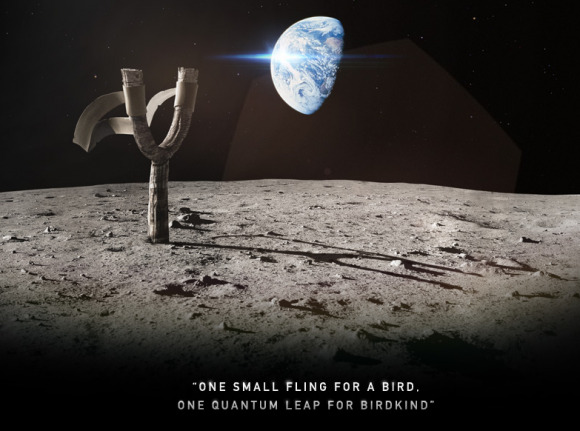 We're hoping that this leads to more awareness of the NASA space program and National Geographic's efforts to push space travel and exploration as well. Angry Birds has become a platform for not only entertaining gameplay, but the quick spread of brand awareness as well. When you get this popular, you've got to just run with it, run like crazy!
[via Yahoo!]