Angry Birds Seasons Brings Summer Pignic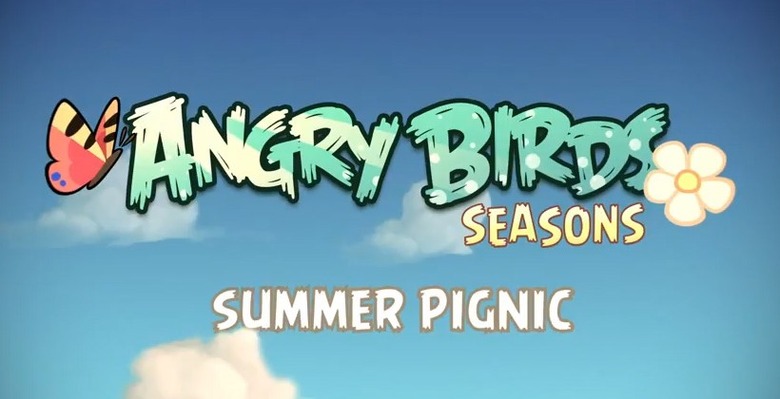 It's summer time but the birds are still angry and the green pigs are still stealing eggs. They sure don't know when to take a break do they? The game phenomenon will be getting a new installment for its Angry Birds Seasons titled Summer Pignic. The company behind the game, Rovio, has just posted a preview trailer today.
Very little is revealed by the trailer, which just says it's one bird and one mission to save the eggs from the green pigs. That sounds pretty much like the basic premise for the entire game series, so nothing new, except for maybe the "one bird" part. Perhaps, you can only use one bird to complete this new mission? You can take a look at the video for yourself and see if you can deduce anything from it.
However, there's no mention yet of when exactly the Summer Pignic update will be available, although it's probably any day now. What will be more interesting to look forward to in the Angry Birds games is the addition of NFC-based features that are scheduled to come with Angry Birds Magic. The ability to unlock new birds or content based on your location or interaction with other NFC-based devices is pretty neat. But again, no dates set for that either. And it may not be until NFC-enabled devices are more prevalent.