Angry Birds NFC-Based Magic To Add Location Perks To All Platforms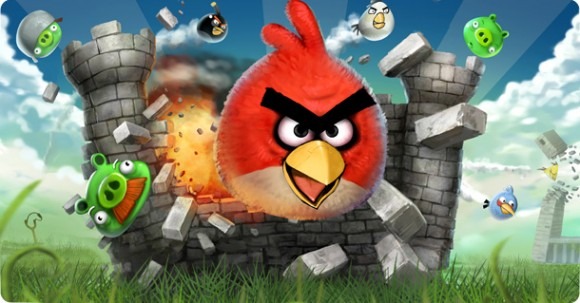 Late last month, we learned that the company behind the popular Angry Birds game, Rovio, is working on a new edition called Angry Birds Magic that will bring NFC-based features. One of the features revealed involve tapping two NFC-enabled phones together to unlock new levels. And now, Rovio has further revealed that they are also planning to add location-based perks.
In addition to using NFC for connecting with other devices and location-specific NFC tags, Angry Birds Magic will also be using GPS location data to unlock special content. For instance, you might be able to unlock beach volleyball content if you visit certain beaches. And being at a certain location may unlock the Mighty Eagle, which is the most powerful character in the game. Users will also be able to compete with other players on a leaderboard for each location.
"We're using this as a way to encourage people to go and find new places and new content," said Rovio product manager Ramine Darahiba. "It will be a distribution point for us."
However, this NFC and location-based platform won't be just for the Angry Birds Magic edition. Rovio is looking at turning Magic into a broad platform and will be rolling it out to various editions of its Angry Birds game starting later this year.
[via GigaOM]