Angry Birds Movie sends its holiday wishes to you with a little song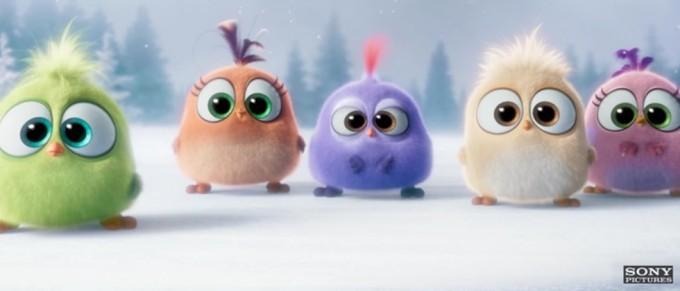 The Angry Birds franchise has finally gotten large enough to hit the big screen, and just a few weeks after having been revealed with an initial trailer, today we get a little song. This song has the "Hatchlings" showing off their singing skills in a brief interlude. You're going to tap it, you're going to hear it, it's going to be a great experience for you. They're going to sing "Deck the Halls" here, and maybe – just maybe – in the movie too. But we'll see.
The voices sound oddly familiar – like Ike from South Park, using a set of real kids to do the chatter while the animation rolls along with it. In addition to tiny child voices, you'll end up wearing Bill hater, Peter Dinklage, Jason Sudeikis, Maya Rudolph, and more. Basically a massive batch of SLN graduates.
You'll also hear Josh Gad (he voices Olaf in Frozen) as well as Jillian Bell – also Jillian in Workaholics. Keegan-Michael Key (Key from Key and Peele), Danielle Brooks, Tony Hale, Ike Barinholtz, Danny McBride, and Kate McKinnon are all also here for the fun.
Below you'll see the first trailer for the film. Rejoice, parents, this children's movie doesn't look so bad. In fact, it looks like it might even be good!
The film will be out in May of 2016. We'll be giving you some closer looks before then – prepare yourself!