Angry Birds Life-Sized Game, Explosive [VIDEO]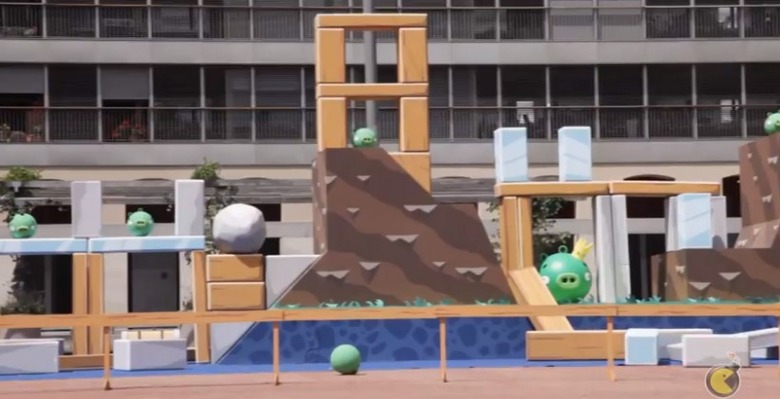 Angry Birds fans, this is going to blow your mind. If you thought Angry Birds cakes were cool, and even this awesome playable and edible one devised by a really nice dad, wait till you get a load of this. Rovio and German television network Deutsche Telekom teamed up to create a life-sized Angry Birds game on a pavilion in Terrassa, Spain, complete with exploding pigs.
The setup was quite elaborate with all the proper pillar and beam elements constructed in life-size, along with a live jazz band playing the Angry Birds theme song. As the crowd gathered, the demonstration began with our favorite pissed-off birds being flung out from a giant catapult.
Unfortunately, none of them seemed to hit on target, making the crew jump in using cranes to drop the birds onto the set. But most awesome of all, was that they employed some pyrotechnics, making the green pigs actually explode. For the full effect, watch for the slow-motion replays towards the end of the video.
[via Games]