Another Angry Birds cake. Eat it or destroy it out of frustration?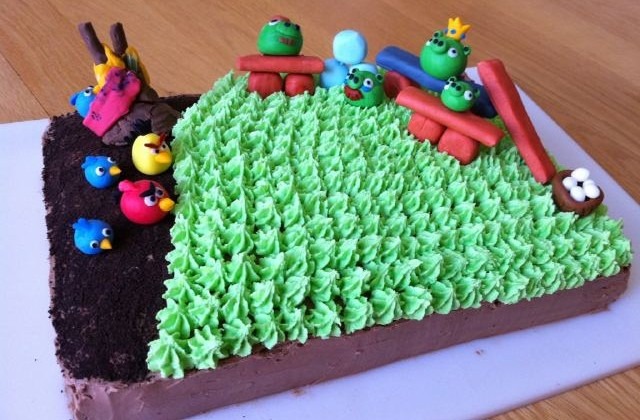 A new Angry Birds cake has surfaced online and I'm sure many out there have the same dilemma mentioned in the title. For anyone who has played the popular and addicting game, the cake will bring back fond memories of our productivity levels plummeting as hours were lost playing the game.
The cake reminds me of an earlier Angry Birds cake that showed up on the internet couple months ago.  Both are great renditions, but I've got to give the blue ribbon to the older cake.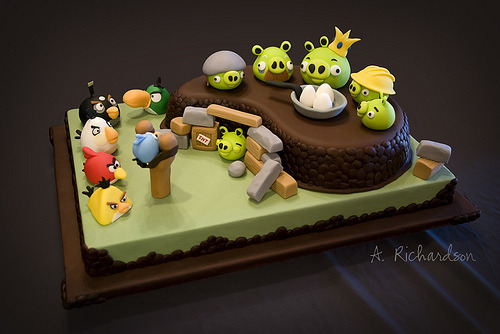 With Angry Birds plush toys, iPhone cases, and t-shirts already available this cake just shows how the little game will slowly begin to take over the rest of our society. I want a slice topped with that darn pig clan.
[Via Twitter]